Posted on
Mrs. Faye Waugh - Mrs. Faye Waugh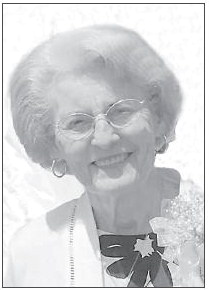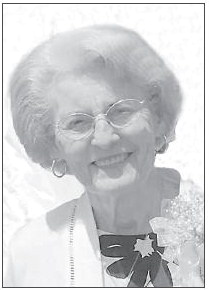 Mrs. Faye Waugh
Mrs. Faye W. Waugh, age 91, of Vidalia, died Tuesday, August 15, 2023, at her home. She was a native of Statesboro and lived in Vidalia most of her life. She was a graduate of Brooklet High School in Bulloch County. She went on to earn a Bachelor's degree in Education from Georgia Teachers College, and later, she earned a Masters degree in Special Education and obtained an Administrative degree from Georgia Southern College. She began her forty-two year Education career in 1953 in Douglas, Georgia, as a first grade teacher. In 1965, she joined the Vidalia City Schools System where she taught Special Education. In 1972, she became the director of the Southeast Georgia Learning Resource System in Vidalia, where she served for twenty-eight years until her retirement in 2000. In addition to her many years in education, Faye also had a passion for volunteer work. She was an Auxilian volunteer at Meadows Regional Hospital and also volunteered with Second Blessings through her church. She also assisted with church services at the Bethany Home for fifteen years, as well as volunteering with the Girl Scouts. She was a charter member of Grace United Methodist Church, where she served as church pianist for ten years, and was currently a member of Vidalia Cornerstone Church. She is preceded in death by her parents, James M. Waters and Dalsie Marie Hagan Waters; and her brother, Ray Waters.
Her family includes her husband of seventy years, Donald E. Waugh of Vidalia; one son, Donald Steven Waugh and wife Cindi of Naples, Florida; two daughters, Anna Marie Tyson and husband John, and Donna F. Hamilton and husband Mitch, all of Vidalia; one brother, Paul Waters and wife Marylyn of Greenville, South Carolina; six grandchildren, Daniel Harrell and wife Cassie, Blair Brady and husband Art, Josh Harrell and wife Allison, Laura Dowd and husband Taylor, Mack Waugh and wife Katie, and Ian Brown and wife Jessi; eleven great-grandchildren, Carter Harrell, Carson Harrell, Luke Harrell, Rachel Dowd, Lily Mack Brady, Willie Brady, Kaylee Waugh, Brooks Harrell, Harben Brady, Ryan Waugh, and Hailey Waugh; and special caregiver, Ingrid Tukes.
The funeral service was Sunday afternoon, August 20, at 1:30 at Vidalia Cornerstone Church with Reverend Jim Smith, Reverend David Blalock, Mr. Jose Caraballo, Mrs. Shelly Smith, and Mr. John Tyson officiating. Entombment followed at Lakeview Memorial Gardens.
Pallbearers were Daniel Harrell, Josh Harrell, Mack Waugh, Art Brady, Taylor Dowd, Carter Harrell, Carson Harrell, and Ian Brown.
Flowers are accepted or donations may be made to Shriners Hospitals for Children by visiting their website at donate.lovetotherescue. org.
Ronald V. Hall
FUNERAL HOME
'Memories, of a Lifetime of Love'
Full Paid Obituary