Posted on
Mr. Francis Hussey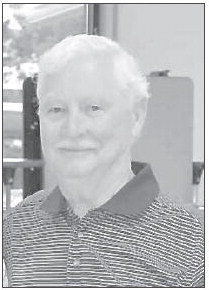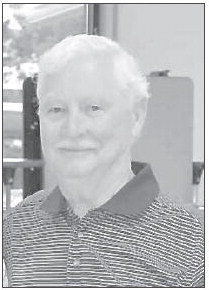 Francis Marion Hussey, 79, of Alamo, GA, passed away Thursday, August 17, 2023, at Fairview Park Hospital. He was born December 16, 1943, to the late Mary Elizabeth Boyer and L.G. Hussey. He graduated from Sparta High School in 1961 and from Crandell Business College in Macon in 1963. He worked part-time at Chandler's Grocery while enrolled in high school and college. Mr. Hussey was employed by Stewart and Pound Bank of Sparta prior to his employment at Georgia Department of Transportation. He worked for Georgia DOT for thirty- four faithful years, retiring in September of 2003.
He married the love of his life, Rita Rebecca Towns Hussey, April 5, 1975. He was a devoted husband and family man and adored all of his family, especially his wife, children, grandchildren, and beloved sidekick Trouble. Mr. Hussey was affectionately known by those who loved him most as: Coach, Brother Love, Bro Love (Bruh Love), Bud, Daddy, Papa, Pops, sweetheart, and loving husband.
He was an avid outdoorsman and a serious hunter and fisherman, although quail hunting was his passion. Mr. Hussey enjoyed looking for and collecting arrowheads and other American Indian artifacts. He loved all sports, but he especially loved baseball. He was known to have a wicked fastball, curveball, and knuckleball, and never missed a chance to cheer on the Atlanta Braves. He was also the master of the hook shot in basketball. Mr. Hussey was a die-hard Georgia Bulldog fan and never missed watching a game. He was even known to re-watch all of their winning games, especially the championships, repeatedly. He enjoyed and celebrated every win. He was an exceptional gardener, providing fresh produce year-round to his family and friends. He was a member of the Telfair-Wheeler Cattlemen's Association and enjoyed attending every meeting. He was also a member of the Alamo Methodist Church.
Mr. Hussey is survived by his wife: Rita T. Hussey; children: Jamie Hussey (Vicki) of McRae, Rebecca Ethredge (Pat) of Ailey, and Joel Hussey (Helen) of Ailey; grandchildren: Emily Hussey, Towns Ethredge, E.J. Hussey, Raygan Hussey, Anna Beth Ethredge, Judith Hussey, and Joel Hussey Jr.; three sisters: Barbara Claire Lewis (Charles) of Conyers, Patricia Hussey of Eastman, Linda Peacock (Emory) of Eastman; brother: William Hussey of Eastman; sister-in-law: Jane Hussey of Sparta; numerous nieces and nephews, and his beloved dog, Trouble. He was preceded in death by his parents; aunt: Doris Boyer; sister and brother-in-law: Carolyn Hussey Mendenhall (Fowell); and brother: Ludwig Gaissert "Doc" Hussey, Jr.
Graveside services will be held at 10 A.M. Wednesday, August 23, 2023, at the Towns Family Cemetery in Glenwood, GA, presided by Rev. B.L. Horne, Rev. Amy Carter, and Towns Ethredge. In lieu of flowers, donations can be made to the Alamo Methodist Church or a charity of your choice.
Full Paid Obituary