Posted on
Game Day Party Ideas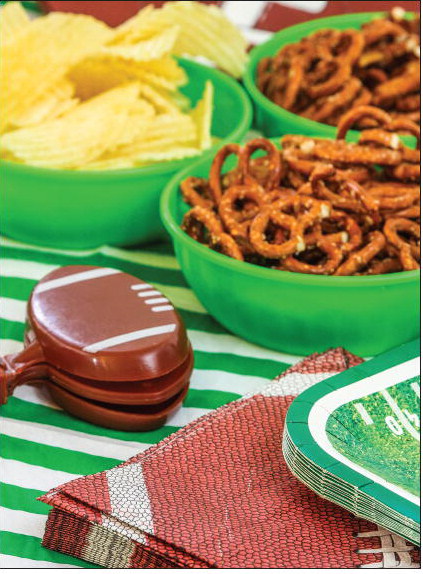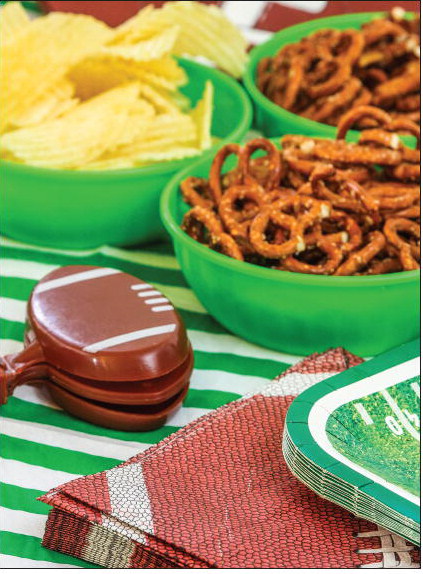 Football season has been in full swing for several months, and will soon culminate in the game of all games in early February — the Super Bowl. Watching the action on the field is exciting, but game day experiences can be enhanced by sharing the festivities with friends or family.
Football parties can take enjoyment of the game to the next level and be enhanced with each game that occurs on the road to the playoffs. The following are some ways to score touchdowns when hosting game day gatherings.
Create a DIY football field table cover Head to the nearest party store and purchase green craft paper or a plastic tablecloth. Stretch it over the expanse of the table you need to cover and secure it underneath with tape or clips. Use white tape or ribbon to mark off the field yard markings and utilize white stick-on numerals to enhance the yard line measurements. Such a festive table can double as the perfect playing field for table-top football.
Decorate a drink station
Dress up your cooler with team colors and logos. Make a goal post out of PVC piping to add a little extra whimsy to the design.
Create game-inspired foods Fo o tba l l – s h a p ed foods, from mini meatloafs to calzones to cookies to doughnuts, will make the event even more fun. Invest in a football-shaped cookie cutter to cut just about everything, from sliced cheeses to sandwiches to pie crusts to that pigskin shape.
Set up games of chance
Buying "boxes" and gambling on the outcomes of the quarters is tradition for many people who participate in football parties. However, gambling isn't for everyone. Party hosts can come up with other clever ideas to give people chances to win prizes. Purchase a few inexpensive gift cards to local coffee shops, sporting goods retailers or to supermarkets. Give out raffle tickets to all in attendance. Each time the team scores, pick a raffle ticket out of a bag or bucket. The called number gets a prize.
Consider a tailgate theme Evoke the feelings of a true stadium tailgate by hosting the party outdoors in the neighborhood. Each home can have its own station in the driveway, with party-goers walking from home to home to load up on snacks and talk about the game.
Game day is a great time to get together with fellow fans, friends and family.