Posted on
VHS Graduate Maggie Beach Awarded Share Health SE Georgia Scholarship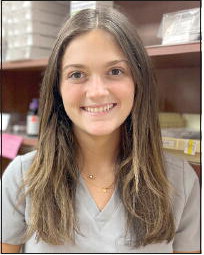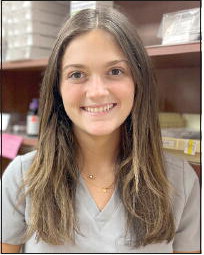 Vidalian Maggie Beach is one of four area high school students awarded a traditional scholarship from Share Health Southeast Georgia. Beach graduated from Vidalia High School where she is ranked 9th in her class, graduating with a 4.0 GPA. She plans to attend Georgia Southern University in the fall to obtain her BS in Nursing.
Share Health Southeast Georgia offers scholarships to both traditional and nontraditional students pursuing a career in healthcare. Scholarships are offered to traditional students who reside in and attend high school in the 16 counties served by the Southeast Health District.
Nontraditional students who are enrolled in a degree program in public health or healthcare and have a residence in one of the 16 counties of the Southeast Health District can also apply. Preference is given to nontraditional students who are employees of the Southeast Health District.
Share Health Southeast Georgia is dedicated to improving the health of all generations in its 16-county community by cultivating partnerships and providing philanthropic and advocacy support to the Southeast Health District. The Share Health Scholarship program is used as a mechanism to further its mission and as a strategy to recruit and retain the public health workforce in rural Southeast Georgia.