Posted on
Lyons Announces "Yard of the Month" Award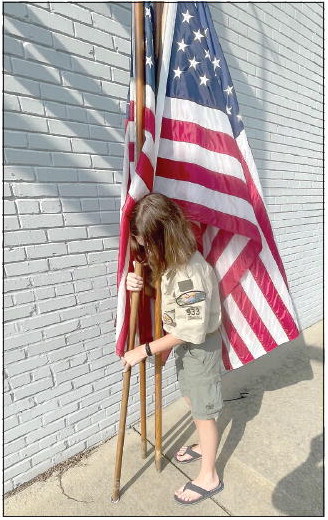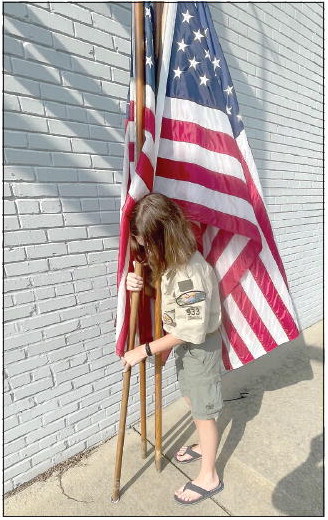 Courtesy of Lyons Main Street Association
The city of Lyons has created a 'Yard of the Month' program to encourage the citizens of Lyons to clean up and beautify their yards.
This program will reward those who excel at keeping the exterior of their homes neat and tidy, as one yard will be highlighted through social media, the Association's website, and the newspaper each month. Winners will also receive a $50 gift card as a reward for their efforts.
The guidelines are as follows: • Must be in the city limits of Lyons.
• Landscaping and curb appeal: The yard should be well-maintained and visually appealing. This includes having neatly trimmed lawns, healthy plants, and tidy flowerbeds. The overall landscaping should enhance the aesthetic appeal of the property.
• Cleanliness and ti diness: The yard should be free of debris, such as fallen branches, leaves, or excessive clutter. Wellmaintained pathways, driveways, and sidewalks also contribute to a tidy appearance.
• Plant selection and diversity: A Yard of the Month often highlights a variety of plants, including flowers, shrubs, and trees. The selection of plants should demonstrate creativity, aesthetic harmony, and an appropriate balance of colors and textures.
• Seasonal appeal: The yard should exhibit ongoing maintenance and adaptability throughout the seasons. This can be achieved by incorporating seasonal plants and decorations that reflect the changing environment.
• Overall creativity and originality: The Yard of the Month program often values unique and innovative landscaping designs. It may consider the creative use of space, incorporation of artistic elements, or the inclusion of sustainable practices such as water conservation or native plantings.
Nominations for this award will be accepted online from anyone at the Association's website. The nomination period is from the 1-25 of each month; those who are nominated but do not win will be added to the following month's nominees, unless the month is December, as the award starts fresh each year. Winners may only receive the award once per year.
For more information on this program, contact the Lyons Main Street Association office at (912) 526-6445.
Quintana, and Jackson Tomlin. (Left Photo) Leaders Ken Whitson (left) and David Tomlin (right) work to distribute the flags. (Right Photo) Scout Jackson Tomlin installs a flag.