Posted on
Camp Brings Out the Glow in Over 150 Girls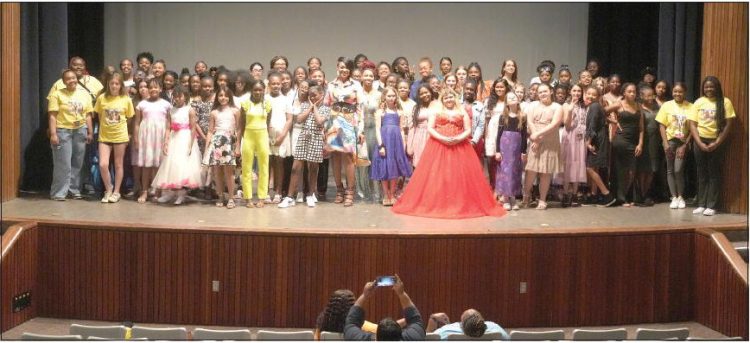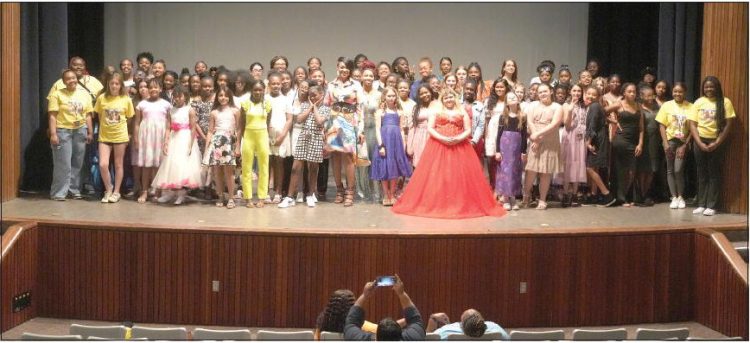 mrandolphadvance@gmail.com
Susanna Haynes Enterprises recently held its annual Girls' Camp at Southeastern Technical College in Vidalia, and this year the camp was themed "Camp Glow: The Light We Carry." The camp's purpose was to inspire over 200 girls to be proud of the person they are.
The week began as campers – both local and from as far as Appling and Candler Counties – arrived and received a t-shirt and gift bag that was filled with a devotional, journal, pen, bracelet, hand sanitizer, and other goodies.
Throughout the days, the girls interacted with several female role models, who taught them life lessons, career options, positive self-image, and more. They participated in large group praise and worship sessions, Bible studies, physical activities, arts and crafts, and more.
The week concluded with a fashion show, which featured performances by Gospel Singer/Songwriter Jessica Reedy, and presentations of four scholarships to recent high school graduates.
Opening Ceremonies
"You are today's girls, tomorrow's leaders, and you look absolutely beautiful," Haynes told the campers during opening ceremonies on Thursday, June 15. "When I look at you, I see doctors, lawyers, architects, professors, chemists, ministers, psychologists – I see so many amazing, beautiful girls. I also see the next Vice President of the United States of America. There is so much greatness in this room."
Haynes continued, "She can, she must, and she will. Don't forget that. You guys can do anything you put your mind to."
Mayor Doug Roper spoke about the importance of the lessons taught through the camp during his speech at opening ceremonies. He began his address with a question. "What voice do you listen to? No other generation like yours – in my opinion – has so many different voices out there to grab your attention. And unfortunately, a lot of those voices are not positive voices. They don't have a positive message, and they are not meant to lift you up and encourage you." He connected this thought with his own experience through his baseball career. "When I was a lot younger, I was a professional baseball player," Roper explained. "I played baseball at the collegiate level and professional level. But when I was your age, there were voices out there that told me, 'You'll never reach that dream. You're too small, you're not good enough – you'll never be what you want to be.' "Had I listened to those voices, I assure you I would not have had the career that I had in baseball," he emphasized. "So, the voices that we listen to are critical to shaping the trajectory of our life."
He challenged the campers to listen to "the voice" that the campers would hear from Haynes and the other camp volunteers and committee members. "Listen to their voice and listen to the voice of the One that they're pointing you to, because it sends a different message than the message the world sends all the time," Roper remarked.
He shared another story of his time in baseball, when his coach was discussing what it meant to be a team. "We had hit a rough patch in our season – we weren't playing well, we weren't winning a lot of ball games, and we had a meeting where the focus of the meeting was 'team,'" he reminisced. "Where I believe sports and our walk with Christ align is that this is very much about being part of a team – it definitely is in sports, and if you look at the Body of Christ, if all of us are believers and representatives of the Body of Christ, then we are a part of one of the best teams there possibly could be.
"My coach told us, 'The disease of me will be the death of us.' So, when you're out there and you're sifting through all the different voices that you are going to come into contact with in your life, some are going to tell you to make it about you; but, being part of this team, or the team I was a part of, is about being part of we not me," Roper added. "I can't think of a better example of this than this camp. If you look at what this theme is for this year, you have some incredible examples around you."
Pastor Cora Jakes, daughter of Pastor T.D. Jakes, joined the event virtually, and prayed for the camp to help encourage the girls to find their identity in Christ, to be released from any of struggles, and to be encouraged in the remainder of their lives.
Reactions to Event
Many of the returning campers spoke about their excitement to be back at camp. "My favorite part is when we go outside and do activities," Camper Na'Shiya Mitchell shared. "Also, last year, we did a gala. We got dressed up and went to Hawk's Point in limos, so that was really fun. This camp is very fun and a really good opportunity for girls like us," Mitchell concluded.
"The camp is fun but educational at the same time," Camper Jashiya King added. "We learn a lot about mental and physical health."
Camper Deziray Mc- continued from page
Clendon had never been to Haynes' camp before, but said she signed up after hearing good things about the event. "I thought it would be a good way to get out of the house and to give me something to do this summer," she explained. "I thought it would be fun, so I'm excited to be here."
About Haynes
Captain Susanna Haynes is currently serving as a chaplain in the U.S. Air Force, and is stationed in Fairfield, California. She is a Vidalia High School graduate, and has earned her Associates of Arts degree in English, her Bachelor of Arts degree in broadcast journalism, and her Masters of Arts degree in theology.
Haynes previously served as a broadcast journalist in North Georgia, and as a chaplain at the Memorial Health Meadows Hospital and Georgia Department of Corrections.
A n immensely popular and highly sought-after preacher and motivational speaker, Haynes is a gifted communicator who possesses an innate ability to convey her messages in a practical, plain, and powerful manner. She has spoken to audiences across the world and even served as a missionary in South Korea for three years.
Girls Camp Committee member Tonya Jones commented on Haynes. "In life, you will come into contact with some good people, some bad people, some people you may not want to associate yourself with, and some who are so distinguished that you want to be around them and in their presence," she explained. "Susanna is one of those people."
Haynes hosts the Girls' Camp each summer to help inspire girls to embrace who they are and to reach their full potential. For more information on Haynes or on the camp, visit susannahaynes.org.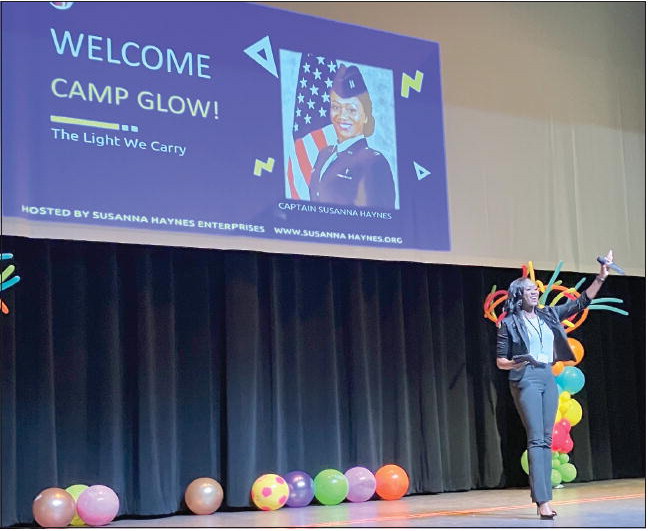 THE LIGHT WITHIN YOU — Susanna Haynes emphasized the importance of embracing "the light within you" to the girls, which is why she titled the camp, "Camp Glow."Photo by Makaylee Randolph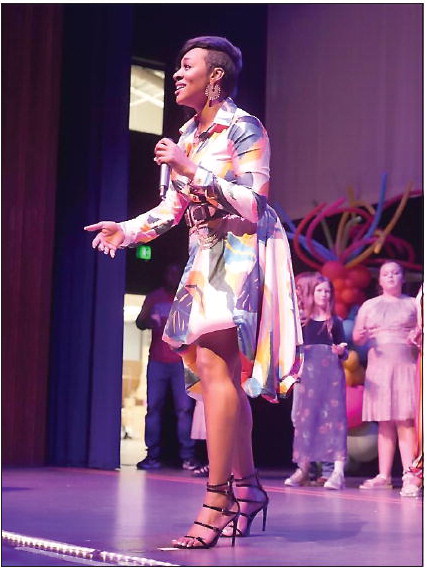 SPECIAL GUEST — Gospel Singer/Songwriter Jessica Reedy, best known for her second place finish on BET's "Sunday Best," performed at the "Camp Glow" fashion show, which was held for campers' families and friends to enjoy on Saturday.Photo by Evan Riekhof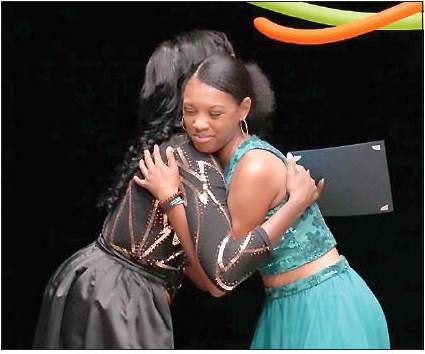 SCHOLARSHIPS – Four recent graduates who were attending the camp received scholarships to help them in their pursuit of higher education. Here, Zyeisha Harmon accepts a scholarship from Susanna Haynes.Photo by Evan Riekhof