Posted on
VRD Takes 12U District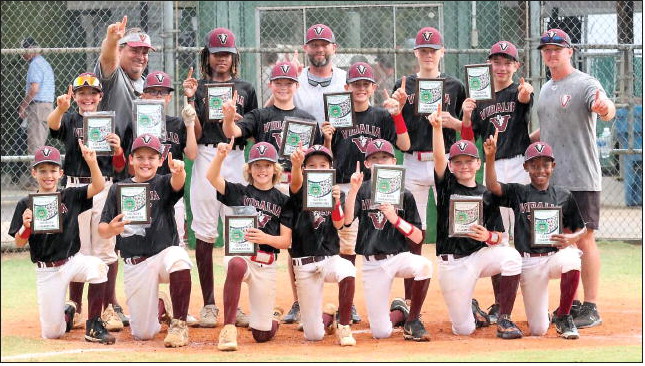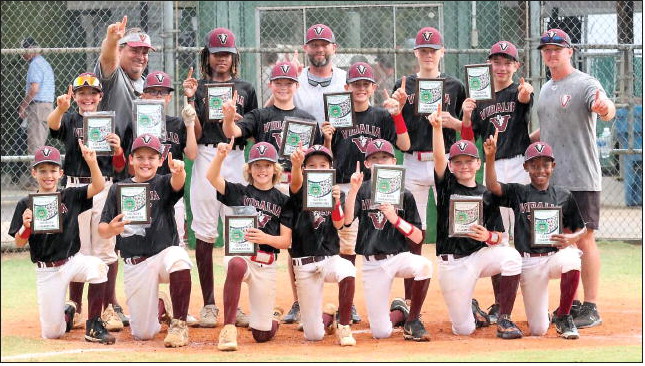 In the 12U GRPA District 1 Baseball Tournament that was held in Lyons last week, the Vidalia boys had to come out of the losers' bracket to beat Bulloch County twice to win the Championship and they did just that. They will advance to the GRPA State Tournament, which will be held next week in Bulloch County.
In the first round of the tournament Vidalia picked up a run rule win over Thomson, 16-0, to kick off their tournament. Lyons dropped their first round matchup with Swainsboro, 8-4.
In the second round Vidalia rolled over Swainsboro, 17-5, moving them into the semifinals of the winners' bracket, but in that game they fell to Bulloch in a close game, 5-3, sending them to the losers' bracket.
Lyons made a run in the losers' bracket as they beat Thomson, 13-10, and then defeated Rincon, 119. But in the next round their run ended with a 10-2 loss to Effingham County.
Vidalia took on Effingham in the next round and edged out an 8-7 victory, getting them a rematch with Bulloch.
In Game 1 of the Championship Vidalia had to win to force another game, and they were able to do so with a 9-7 victory. In Game 2 Vidalia pulled out the win to claim the Championship, 7-5.