Posted on
VRD 8U Girls Win District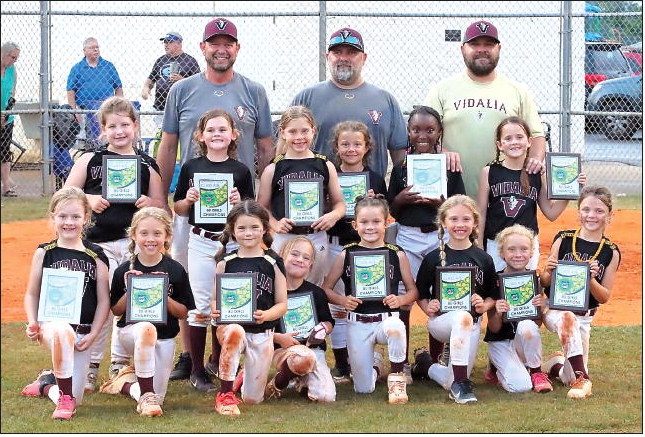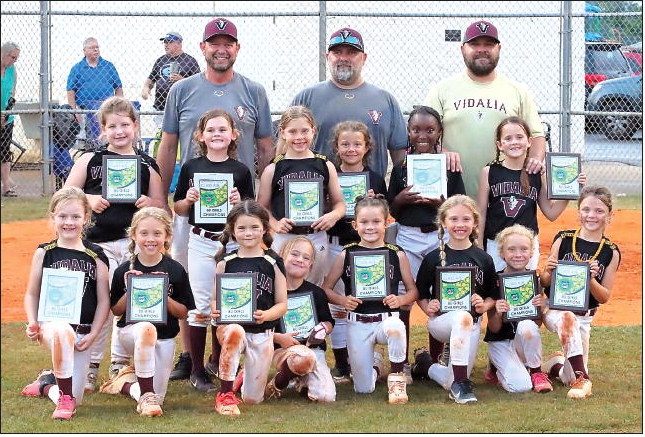 Vidalia hosted the GRPA District 1, 8U Softball Tournament last week, and the local team came through the losers' bracket to take two from Effingham in the Championship to win the title. With the win Vidalia will play in the State Tournament next week in Moultrie.
Vidalia kicked off the tournament with a matchup against Swainsboro. Vidalia rolled to a win as they defeated Swainsboro 20-5. That put Vidalia against Lyons in the second round, as Lyons had a bye in the first. Vidalia won that game 19-11 to advance, and to send Lyons into the losers' bracket.
But in the semifinals of the winners' bracket Vidalia fell to Effingham, 21-13. That moved Vidalia into the losers' bracket.
Down on the bottom of the bracket Lyons dropped their next game to Swainsboro, 22-6, ending their tournament. Vidalia bounced back with a win over Swainsboro, 168, setting them up with a rematch for the title against Effingham.
In Game 1 of the Championship, Vidalia got the bats going as they outscored Effingham, 2616, to force a second game. With the momentum, Vidalia rolled to a win in Game 2, 21-2, to win the District Championship.