Posted on
VRD 10U Girls Win Title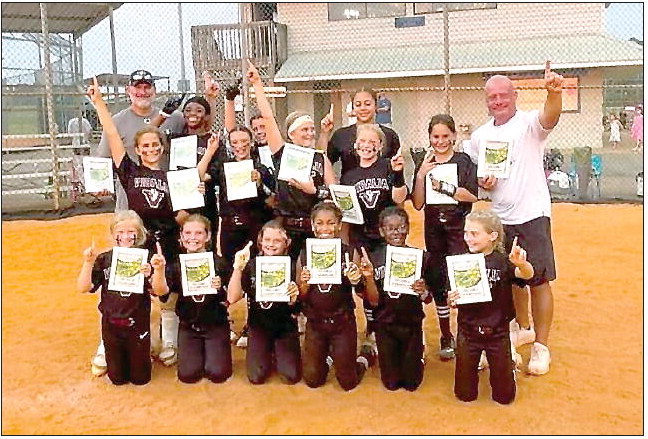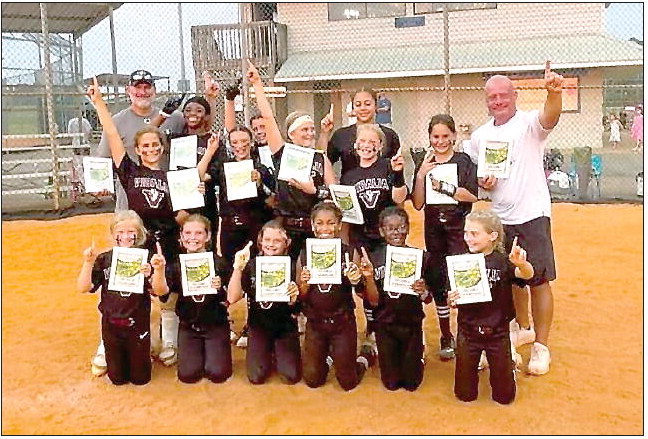 The GRPA District 1, 10U Softball Tournament was held in Swainsboro last week, and Vidalia came out on top in dramatic fashion. They will move on to play for in the State Tournament next week in Lyons.
Vidala and Effingham County kicked off the tournament, and VRD took the win, 19-3. That put Vidalia against Lyons, who had a bye in the first round. Vidalia came out on top 12-8 to move into the semifinals of the winners' bracket. Lyons dropped into the losers' bracket.
Lyons won their next game over Effingham, 193, but then fell to Swainsboro, 21-10, to end their tournament run.
That set up Vidalia and Swainsboro for the Championship. Swainsboro had to beat Vidalia twice to win the title, and they gave it their all, but ran out of steam. In Game 1 of the Championship, Swainsboro beat Vidalia 17-5 to force a second game. But in Game 2 they couldn't keep the momentum and Vidalia regrouped and rolled to a 16-8 win to take the District title.