Posted on
LRD 12U Softball Takes 2nd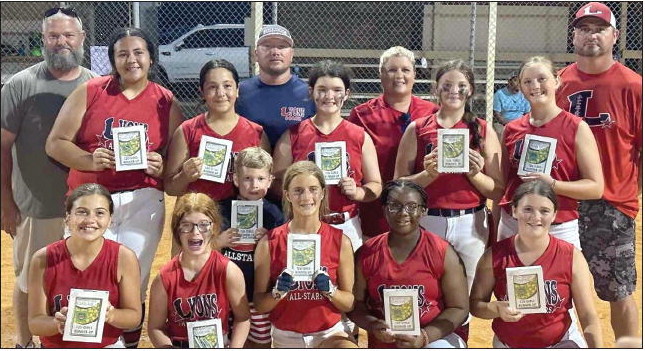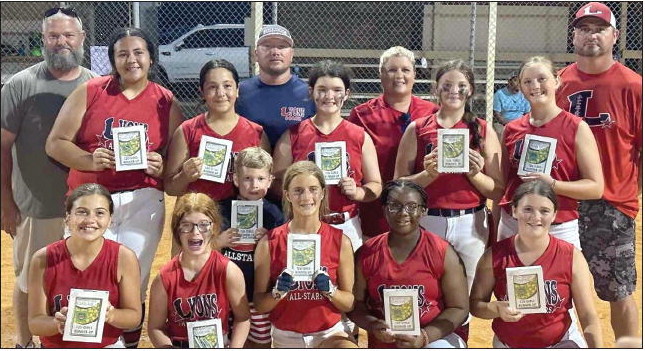 The 12U softball team from Lyons Recreation Department had a good run in the GRPA District 1 Tournament held at the Ed Smith Complex in Vidalia last week. Lyons fought their way to the title game, and came up just one win shy, but they will be moving on to the GRPA State Tournament that will be held next week in Bulloch County. Vidalia also competed in the District Tournament, but picked up just one win before being knocked out.
In the first round of the tournament Vidalia took on Columbia County and dropped their opener, 13-3. Lyons won their first round game easily over Bulloch County by the score of 24- 1.
In the losers' bracket Vidalia picked up a win over Rincon #2, 16-1, but then again were defeated by Columbia County, this time by the score of 8-5. That ended the run for VRD.
Lyons took on Rincon #2 in the second round of the winners' bracket and rolled to a 16-1 victory. Up next was Swainsboro, but this time Lyons was on the short end as they fell 10-5. That sent LRD into the losers' bracket.
Lyons took on Columbia County, and squeaked out a win over the tough team. Lyons came out on top 11-10 in the contest to move into the Championship Game for a rematch with Swainsboro.
Lyons had to beat Swainsboro two times to take the title. In the Game 1 Lyons did just that as they won the game 7-4. That forced a second game, but this time it was all Swainsboro, as they defeated LRD, 14-0, to win District. Lyons took second place to move into the State Tournament.