Posted on
Hartley Announces He Won't Seek Reelection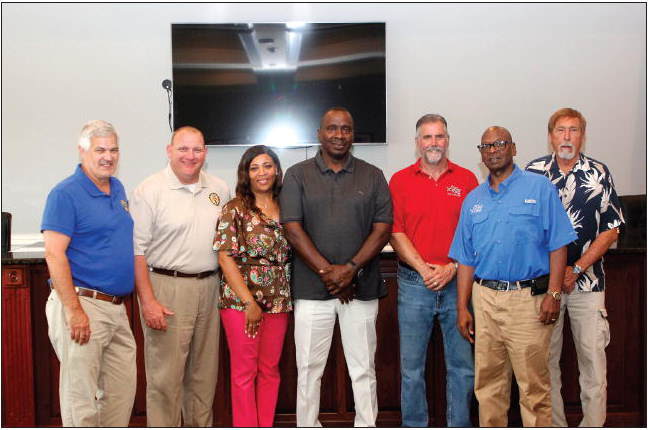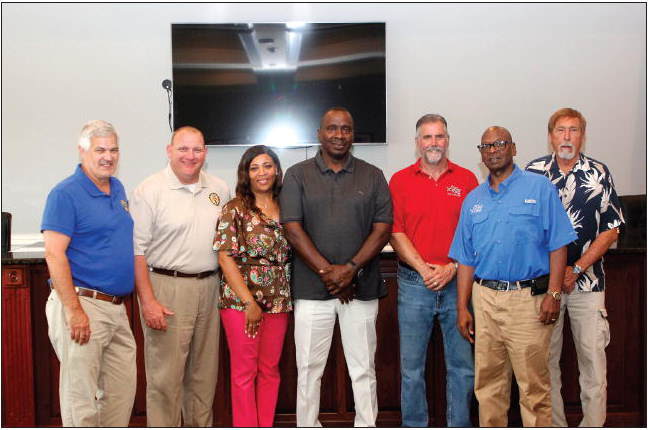 mrandolphadvance@gmail.com
During the June monthly meeting of the Lyons City Council, Ward 5 Councilman Rick Hartley announced to the Council and public that he would not be seeking reelection for his ward in the upcoming election.
"Most of you that know me know that I am old-school, and it may be because I am old. But I've always been a conservative person, and I'm a Republican. I have always had two beliefs: that elected officials should have term limits and in the last few years, I've grown to believe that elected officials should have age limits," he shared. "For that reason, I am officially telling you that I will not seek reelection this year. I know that August is qualifying, so whoever you want to find to run for Ward 5, you have plenty of time to talk them into it. I will not run for reelection."
Mayor Willis Ne-Smith Jr. responded to the announcement, sharing his gratitude for Hartley. "Rick, your years here have been exemplary with what you have done for the City – being a City Administrator, and then going on to be a City Councilman. Your dedication to the City has been greatly appreciated," he emphasized. "It will be hard to match for anyone to do. I wish everyone could put in the time that you have with the City, whether it was working in the background with "Tales of the Altamaha" or anything else. A lot of people do not realize what you have done when you have been in the background, but we do, and we thank you for it."
Compensation Increase
The Mayor and City Council of Lyons's compensation will be increased after the proposal passed with a 3-1 vote, as Hartley voted nay and Councilman Ivy Toole was absent. This change will increase the Mayor's monthly salary to $750, while City Council members will be compensated $500 monthly for their work. This increase in compensation will go into effect on January 1, 2024.
Purchase of Property
Property behind the Blue Marquee Theatre was approved to be purchased from Lynelle Geiger for a total of $3,300. This property will be used in the City's effort to create more parking areas for Downtown patrons.
A donation of property was also accepted from the Lyons Better Hometown, Inc. to help create more parking within the Downtown area.
Ordinance Changes
An ordinance amendment prohibiting urban camping was accepted in an effort to combat any issues caused by homelessness.
The alcohol license ordinance section was also amended to allow retail sales to account for the required 50% of nonalcoholic sales in a business.
Reappointments
Kevin Hill was reappointed to the Lyons Housing Authority as a member of the Board, while J. Stan Bazemore was also reappointed to his position on the Lyons Housing Authority.
Probation Amendment
An amendment was approved to the Probation Service Contract between Judicial Alternatives and Lyons Municipal Court, as probationary fees have increased from $45 to $55 per month.
Reports
Chamber of Commerce
Chamber of Commerce President Michele Johnson informed the Council that corporate members of the East Jordan Plastics company were in town to discuss their plans for their future facility in Toombs County. Johnson also said that other prospective companies had been in contact with her about possibly investing in the area, and two of these possible investors are interested in properties in Lyons.
She also shared that the government has allocated money for rural housing, making the Development Authority's current housing study vital for potential funding in the community.
City Manager
Lyons City Manager Jason Hall shared that several employees in the City are celebrating their anniversaries. He congratulated Leonard Thorpe – 38 years, Andrew Sims – 1 year, Chris Failla – 1 year, and Jonathan McGahee – 8 years.
The next work session of the Lyons City Council will be on June 20 at 6 p.m., while the next City Council meeting will be on July 11.
Juneteenth
Atallaka Williams updated the Mayor and Council on the upcoming activities for the Juneteenth celebration in Vidalia and Lyons. According to Williams, several events will be hosted, such as: • Freedom Friday Soul Fest at the Ronnie A. Dixon City Park in Vidalia at 3 p.m. on Friday, June 16. This event will feature local talent, live music, and food truck vendors.
• Juneteenth Basket ball Tournament will be held at Toombs County High School beginning at 10 a.m. on Saturday, June 17.
• Juneteenth Black History Quiz Bowl will occur at 10 a.m. on Saturday, June 17, at Toombs County High School.
• e Jubilee in the Park event, which features entertainment, games, resource booths, food trucks, and more, will begin at 3 p.m. on Saturday, June 17, at Vincent Faison, Sr. Park in Lyons.
Williams thanked the Council members for their support of this event.