Posted on
8U - 8U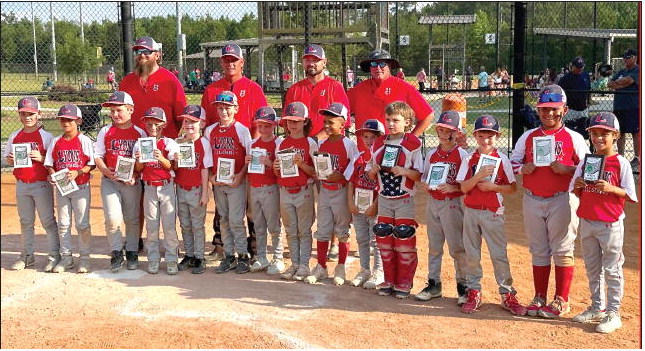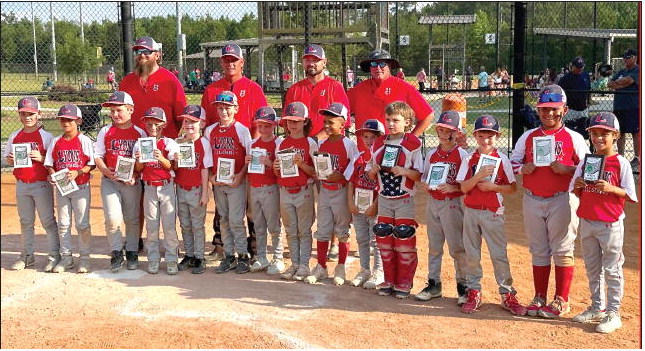 8U
continued from page 1B
against each other in the next round. Lyons took the close battle by just one run, 16-15.
That put Lyons in the semifinals of the losers' bracket against Swainsboro, whom Vidalia #1 beat in the semifinals of the winners' bracket, 15-0. Lyons won that game, 15-2, to get a rematch with Vidalia #1.
In the Championship Game Vidalia took the win, 15-3, over Lyons to claim the Championship. With the one, two, finish both teams will advance to the State Tournament.
LRD 2nd Place – (L to R, Front): Bentley Baxley, Christian Trevino, Kolton Smith, Knox Smith, Emmitt Nabb, Rocky Mitchell, Drake Brewer, Keaton Williamson, Carter Brown, Bentley Poole,Maddox McDaniel, Carson Coursey,Kelton Lynn,Ayden McCloud,Miles Locke; (Back): Coaches Nathan Coursey, Matt Lynn, Matt Grantham, and Jeremy Williamson.