Posted on
Kiwanis Hosts BUG Celebration at Sally D. Meadows Elementary School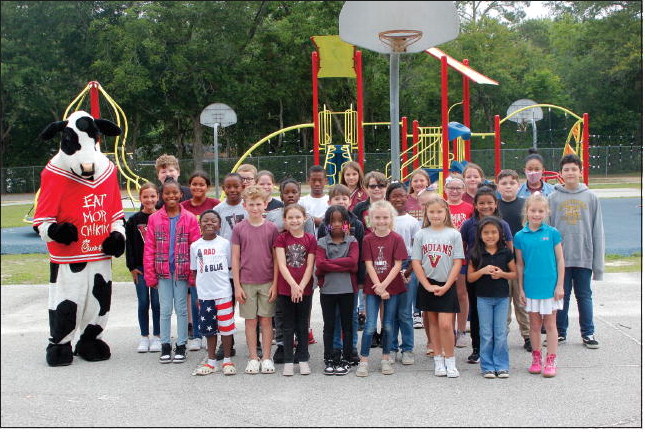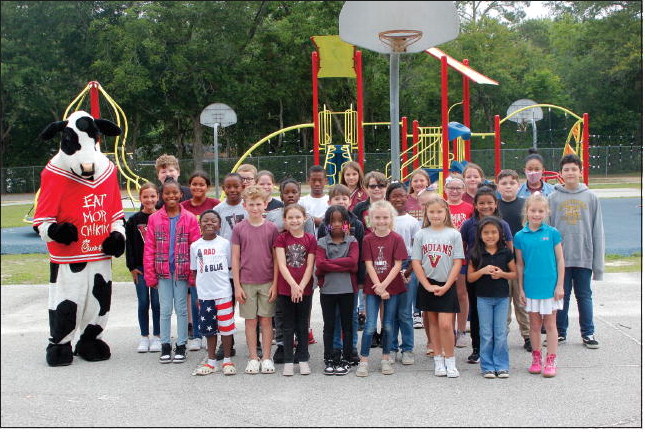 mrandolphadvance@gmail.com
The Kiwanis Club of Vidalia provided selected students from Sally D. Meadows Elementary School with lunch from Chick-Fil-A and a visit from the Chick-Fil-A cow on Monday, May 22, as a part of the semester's "Bringing Up Grades (BUG)" celebration.
Each semester, teachers select one student from their classes that have shown exemplary behavior or have improved their grades throughout the semester. These students are rewarded with a visit from Chick-Fil-A cow, a meal from the restaurant, and extra free time on the playground.
The students selected for this semester were: • 2nd Grade: Zoey Hall, Miya Howell, Kayla Nguyen, Hadleigh Akins, Jackie Martinez, Riley Hill, Natilyn Powell.
• 3rd Grade: Ben Ramsey, Abigail Vassey, Adella Lumley, Annalise Hodge, Pyper Danly, Zy'Jah8 Hooks, Ellie Grace
Wall.
• 4th Grade: Cuy ler Lightsey, Hayes Carter, Teagan Allen, Ny'Rianna8 McClelland, Natalie Harris, Kaisley Phillips, Joshua Hill, Bryson Hagan.
• 5th Grade: Emma Thigpen, Tosh Palmer, Mysterie Walton, Aubri Nails, Gabriel Canga, Charleigh Edwards, Brayleigh Byrd, Liam Miller.
• Principal's Choice: Zoey Achenbach, J'Mari Brown, Earets Mincey, Jayce Nazworth, Raegan Corbett