Posted on
VRD Finishes 2nd At Partin Park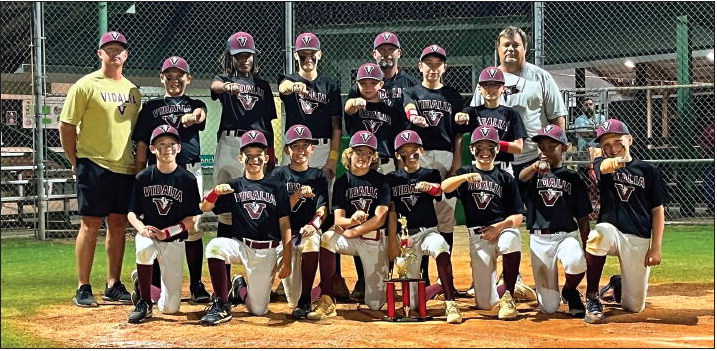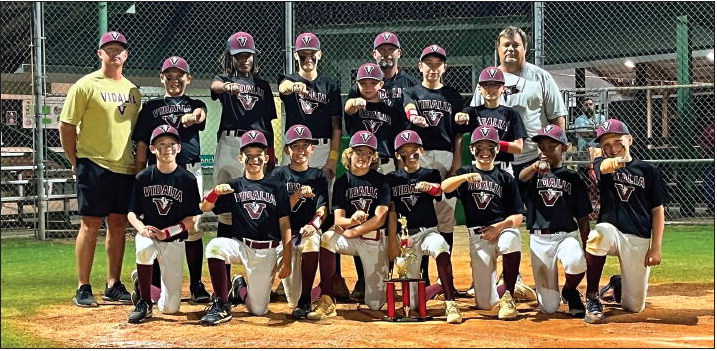 In the 60th Annual Lyons Youth Tournament, the Vidalia 12U baseball team made a run all the way to the finals before falling to Long County.
In the first round of the tournament Lyons took on Soperton and took the win, 7-3. But Lyons fell in the next game to Appling County, 17-7. That sent LRD into the losers' bracket. Lyons then dropped a game to Telfair County, 8-1, to end their tournament run.
Vidalia had a bye in the first round, and faced off with Glennville in the second round. It was a tough loss for VRD as Glennville won the game, 5-3.
That moved VRD into the losers' bracket where they had to make a run to get to the finals. They did just that, and it started with a 12-1 win over Soperton, and then a 12-4 win over Reidsville. That put VRD against Appling County, and this was a much closer game. Vidalia pulled out the win, 9-6, over Appling to keep their run alive.
That put VRD into the quarterfinals against Glennville. It was 1-1 after the first inning, but in the second inning VRD added 3 runs to take a 4-1 lead. They pushed that to 7-2 in the third inning and were up 7-3 after the fourth inning. Vidalia held on to win the game by that score to move into the semifinals.
In that next game Vidalia took on Evans County. Vidalia rolled to an 8-2 victory to secure their spot in the Championship Game.
That put VRD against Long County for the title. In Game 1 Vidalia was trailing, but got back-to-back home runs in the fifth inning to take a 6-5 lead over Long. Vidalia ended up winning the game 8-7 over Long to force a Game 2.
In the second game for the championship, it was all Long County. They rolled to a 12-2 win over VRD to take the title and make Vidalia runner up.