Posted on
Life Without
Parole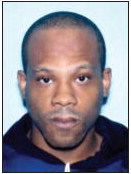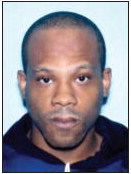 mrandolphadvance@gmail.com
Ju s t i c e has been served in the double homicide case which took the lives of mother Pamela Harden and daughter LaTorey Harden in January 2022, as the murder suspect Joshua Sanders was found guilty on all 15 charges which the state presented on Thursday, May 25.
On January 6, 2022, the Vidalia Police Department were en continued from page
route to a domestic dispute at 802 E. 5th Street when a second emergency call was received regarding a shooting at the same address. Upon their arrival, officers discovered LaTorey Harden, 24, deceased and her mother Pamela Harden, 42, severely wounded. The wounded victim was transported immediately to Memorial University Medical Center in Savannah, where she later succumbed to her injuries.
Eyewitnesses said that Latorey Harden's toddler was also found next to the mother at the scene, unharmed, but covered in his mother's blood. "My friend was holding the baby, and the baby had blood all over it," the witness recounted. "We asked the police officer for some wipes. They gave me some, and I wiped off his head. Soon, a policewoman came over and started helping wipe off the baby."
This information was confirmed during the trial, as jurors witnessed photographic evidence of the women's wounds, along with photos of the young child covered in blood and brain matter. Several witnesses took the stand to share multiple perspectives of the incident, yet all testimonies agreed that there were numerous gunshots and scenes of a male chasing a female away from the apartment.
Joshua Magual Sanders, 27, of Birmingham, AL, who was arrested by the U.S. Marshals Service in Flagstaff, Arizona, for the murder charges on January 12, 2022, pleaded not guilty to the 15 charges he faced on the basis of self defense. Sanders's Public Defender Lou Tippett argued on the defendant's behalf, stating that Sanders believed that the women were reaching for guns when he shot them.
After three and a half days of arguments, evidence, and witnesses from both District Attorney Tripp Fitzner and Tippett, the jury returned for deliberations, which took less than two hours before the verdict was returned. Sanders was found to be guilty on all counts, which included: two counts of felony murder, two counts of malice murder, two counts of aggravated assault, two counts of assault and battery, two counts of possession of a firearm during the commission of a felony, two counts of possession of a firearm by a convicted felon, and two counts of cruelty to a child. As a result of this guilty verdict, Sanders was sentenced to two consecutive life terms without the possibility of parole, and an additional 10 years after that.
Fitzner reflected on the case. "The successful prosecution of this case was built on the foundation of exceptional work by the Vidalia Police Department and the Georgia Bureau of Investigation," he remarked. "Without their efforts, we would not have been successful. I am grateful my staff who put countless hours into preparing this case for trial. Additionally, the Toombs County Sheriff's Office went above and beyond in keeping all parties safe throughout the week."
He continued, "I am very thankful to the jury for their service on this case. They were attentive all through the trial and paid close attention to the evidence from start to finish. This was a difficult case to sit through, and each and every one of them should be commended for their work."
"Finally, my prayers go out to the friends and loved ones of the Hardens. Nothing can replace the loss they have suffered, but I do hope seeing justice served gives them some closure," Fitzner concluded.