Posted on
Showcasing Greater Vidalia a Rocking Success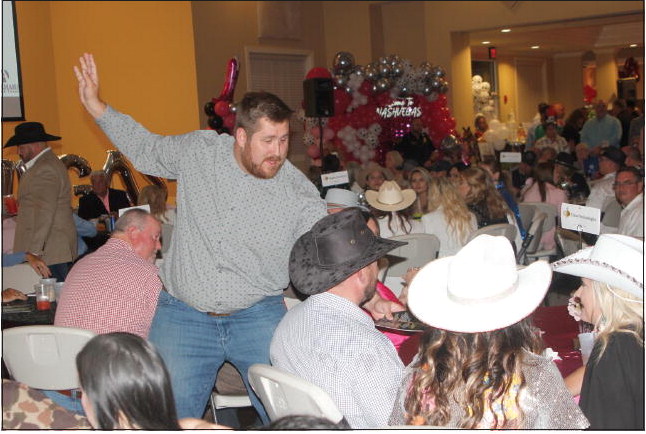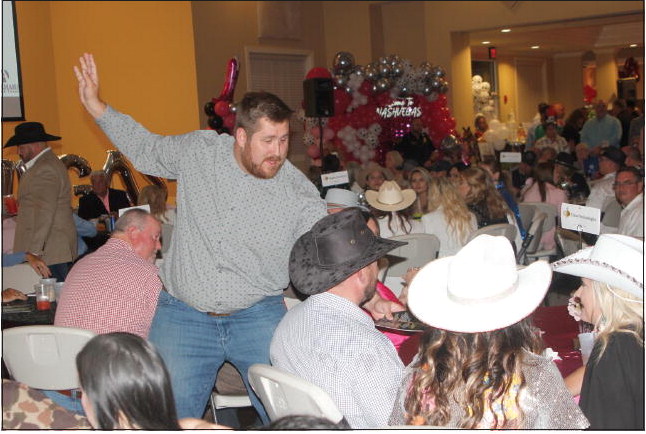 mrandolphadvance@gmail.com
"NashVegas" came to Vidalia on Friday, May 12, as community members gathered for the Greater Vidalia Chamber's annual Showcasing Greater Vidalia event. It is one of the Chamber's biggest fundraisers, and this year, the event stayed true to that legacy. "NashVegas" was the second- highest revenue-producing Showcasing Greater Vidalia in the event's history.
"We've heard rave reviews from those who attended with several people stating it was the best one yet," Greater Vidalia Chamber Executive Vice President Debbie Evans remarked.
This year's Showcase brought a record crowd, as around 400 people showed up to bid on auction items and enjoy the event, which featured a silent auction of several items donated by local businesses, along with a live auction of over 20 larger items, such as a guitar signed by country music artist Chris Stapleton, tickets to an Atlanta Braves baseball game, and more. Through these auctions, around $120,000 was raised for the Chamber, which will be used to help local businesses throughout the area.
"Showcasing is a tremendous success because of the sponsors, the committee, chamber board, the businesses that donate items for auction, and those who attend and bid on those items," Evans continued. "We've also partnered with Rebel Auction Company for the last two years. They love and are invested in this event and their professionalism and expertise have brought it to new levels."
She also shared her appreciation for Event Chairs Angela Lane and Sabrina Woodruff, who – according to Evans – have held the two most successful Showcasing Greater Vidalia events in history, along with a few others. "John Koon has served as emcee for many years. John loves our chamber and community and we wouldn't be where we are today without him," she shared. "Berry's Floral and Catering did an outstanding job. Cal Berry loves the chamber and over the years has made considerable donations to help make our events exceptional."
This event was presented by Paul Thigpen Automotive Group, while Community Hospice, Optim Medical Center – Tattnall, Smile Doctors, Todd Padgett Housing Center, and Vidalia Motorsports served as Gold Sponsors.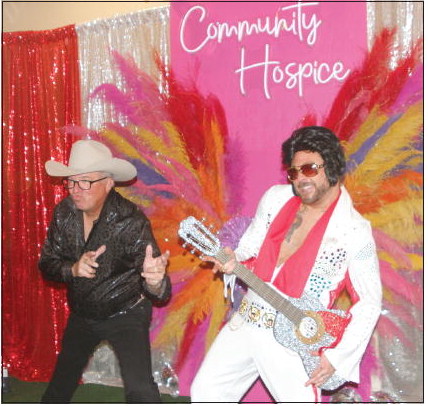 NIGHT IN NASHVEGAS – The NashVegas theme filled the Vidalia Community Center, as Elvis even entered the building.Photo by Makaylee Randolph