Posted on
Obituaries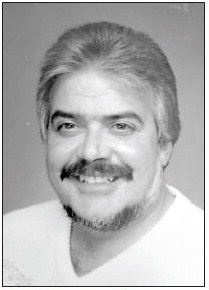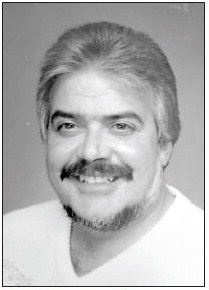 Mr. Nicholas F. Marsicano, age 75, of Vidalia, passed away peacefully at his home on Monday, May 8, 2023.
Born on June 13, 1947, and a native of Hazleton, PA, Nick possessed a remarkable and charming personality. He was sociable and adept at utilizing his inherent skills of communication, wisdom, and knowledge in his profession in the garment industry which led him to travel extensively around the globe. He held a deep appreciation for life and his faith in God. Nick was grateful for life's simple pleasures, such as tending to his lawn with his zero-turn mower and reading his Bible daily. He was a devoted member of Christ Lutheran Church in Hazleton, PA, where he belonged for his entire life.
He was preceded in death by his mother, Ruth "Bousk" Marsicano, his father, Frank Marsicano, and his sister, Adelia Marsicano.
Nick was in the company of the love of his life and spouse, Magdalene "Lutsky" Marsicano, whom he had been devoted to for over five decades and married to for 40 years. His family also includes his daughters, Gina McLaren from Ketchum, ID, Nicole Perez and her husband Randy Perez from San Clemente, CA, and Alysa Marsicano from Vidalia, GA. In addition, he is blessed with several grandchildren, including Hunter McLaren, Skyler Perez, Nicholas Matthews, Hanna McLaren, and Katelyn Perez, and also has many nieces, nephews, and cousins.
He was a native of Hazleton, PA, a 1965 graduate of Hazleton High School in Hazleton, PA, and completed two years of Commerce & Finance studies at Wilkes College in Wilkes Barre, PA.
Starting his career at a young age, Nick worked at The Marsicano Family Italian Restaurant on Altar St. in Hazleton, PA, followed by Price's Restaurant and Dairy on Church St. in Hazleton, PA. After college, he joined Mullens & Co., a stock brokerage firm in Harrisburg, PA, and later managed The Space Restaurant in Hazleton, PA. Nick ventured into the garment industry in 1975 with Scotty's Fashions in Lehighton, PA, and then joined Ship & Shore in West Hazleton, PA, in 1977. In 1980, he moved to Model Garment Co., Inc., in Frackville, PA, and took a big leap of faith in 1981 by joining ENRO Shirt in Woodruff, SC. He made yet another significant move in 1985 with ENRO – The Apparel Group Inc. in Louisville, KY. Nick became an International Packaging Manager in 1996 with Oxford Shirting, Vidalia, GA, and worked as a garment industry consultant from 2010 to 2021 with Button EZ/Jay Apparel Group LLC in various international locations, becoming a worldwide traveler.
Plans for future service and burial will take place at St. Johns Evangelical Lutheran Church & Cemetery in Drums, PA.
The family wishes to express gratitude to all the caregivers and associates with Community Hospice of Vidalia, GA.
If you wish to honor the memory of the departed, you may consider donating to the American Diabetes Association.
Full Paid Obituary
Mr. Nicholas Marsicano