Posted on
Banks Signs With Berry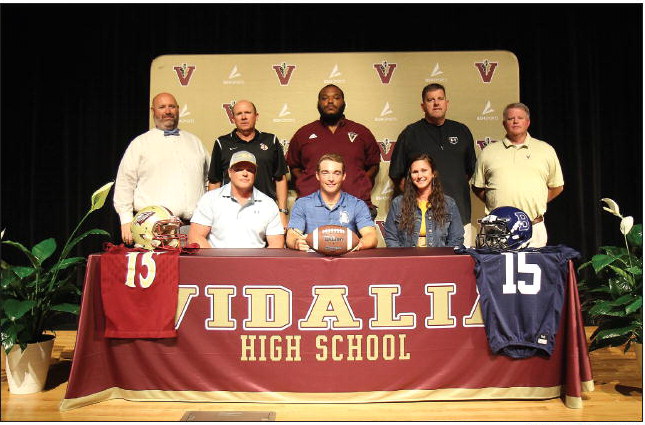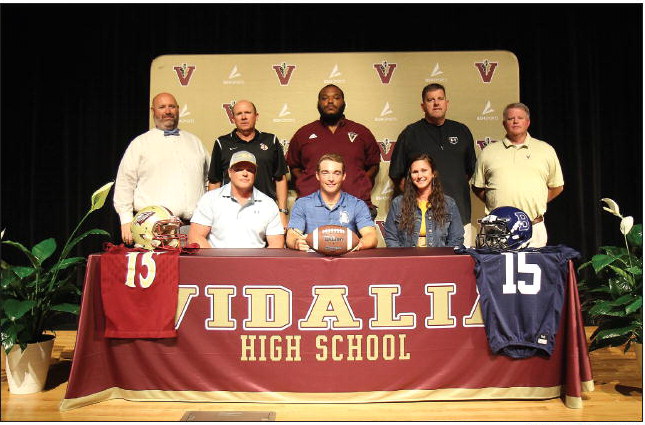 On Thursday of last week Vidalia High School student-athlete Cason Banks signed his letter of intent to play football for Berry College's Vikings.
Banks, a two-year letterman, and special team standout, racked up a 22.5 yd average as the leading kick return man for the Indians in 2022, with a memorable return for a TD against Appling County. He had over 500 all-purpose yards this fall while receiving Honorable Mention honors on the All Region 3AA Team as a wide receiver. Banks also contributed on the defensive side of the ball, where he had 8 solo tackles (including 1 for a loss) and 6 assists.
Banks was an outfielder on last year's State Championship Baseball Team, where he earned All-Region honors for the Indians.
Banks said, "I never would have thought I would go to college for football, always thought it would be baseball. Played my senior year and did some big things, and really just liked playing it more than baseball. I am excited to go play for Berry. The first day I went there they really just showed that they wanted me there, really made me feel like they were interested in me as a player and as a person. I have to thank Coach Garvin, haven't known him long, but he has really helped me get this chance. He really believed in me even though I haven't played a down for him. Coach Ingle got me playing time and got me my chances on the field as well as Coach Simmons."
Toni Banks, his mother, stated, "We are very proud of him, and he has really worked hard for this. We never thought it would be football, always thought it would be baseball, but he got out there this past year and he really loved it. The coaches poured into him, and he just took that and ran. It is going to be a bit of a drive up to Berry, but we have the camper and we are ready to go for all of those Saturday home games."