Posted on
O'Connor Becomes Assistant Special Agent in Charge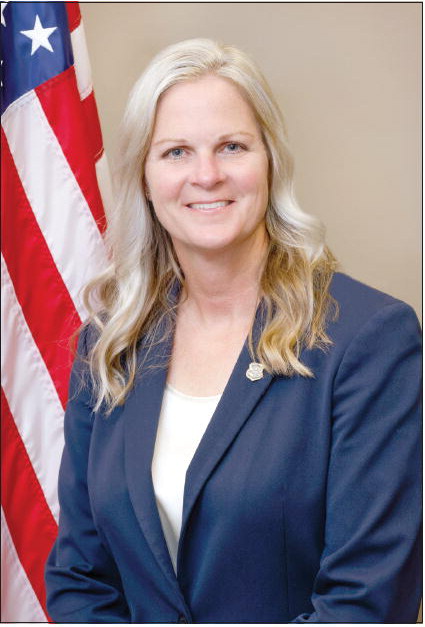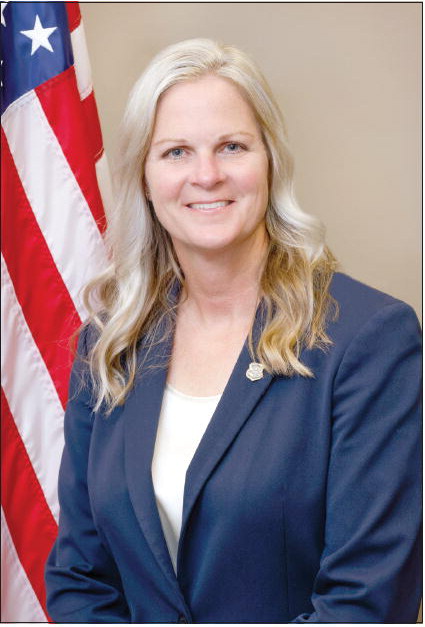 mrandolphadvance@gmail.com
Uvalda Native Danielle O'Connor has been promoted to Assistant Special Agent in Charge of the Georgia Bureau of Investigation's Region 5 Field Office in Statesboro.
O'Connor has over a decade of experience working with the Georgia Bureau of Investigation, and 22 years total of working in law enforcement, as she was a Conservation Ranger with the Georgia Department of Natural Resources Law Enforcement Division for 11 years prior to her work within the Bureau.
She holds an Associate's degree from East Georgia State College and a Bachelor's degree from Troy University in psychology. O'Connor is a certified Peace Officer Standards and Training (POST) general instructor and a specialized instructor in Defensive Tactics and Emergency Vehicle Operations. She attended the Southern Police Institute/ University of Louisville Homicide School in 2018 and is a member of the GBI Peer Support Team.
She was previously assigned to the GBI Region 4 Office in Douglas from July 2012 to September 2015, then spent time working at the GBI Region 12 Office in Eastman from October 2015 through May 2019. During these assignments, she worked homicide, armed robbery, child abuse/molestation, aggravated assault, and rape cases. She also served as the child abuse specialist in these regions.
From July 2019 until July 2020, O'Connor served with the GBI's Child Exploitation and Computer Crimes Unit, where she conducted undercover investigations involving violent crimes against children. Some of these investigations included the possession, distribution, and/ or manufacturing of child pornography, solicitation of minors through the internet, and the commercial sexual exploitation of children. Among these cases was an investigation that led to the indictment of eight members of the Inglewood criminal street gang for trafficking a person for the purpose of sexual servitude, rape, and violation of the criminal street gang act.
Most recently, O'Connor was assigned to the Human Exploitation and Trafficking Unit of the GBI. During this time, she also worked as a task force officer with the U.S. Department of Homeland Security Investigations.
In her new role, O'Connor will be responsible for assisting with daily operations and supervision of special agents who are assigned to the office.