Posted on
Montgomery County Shotgun Team Competes in Modified Trap State Qualifier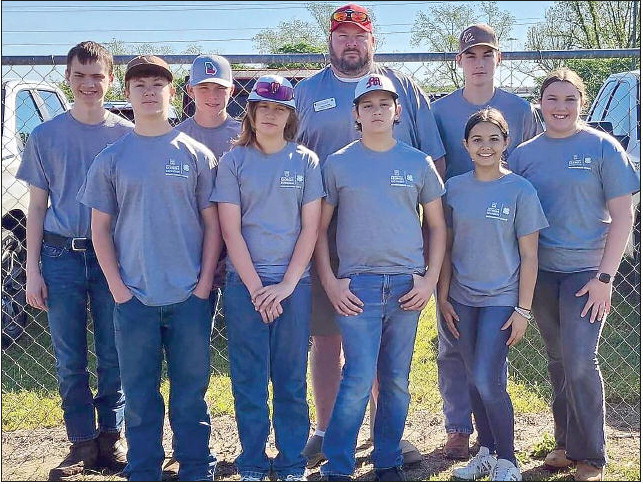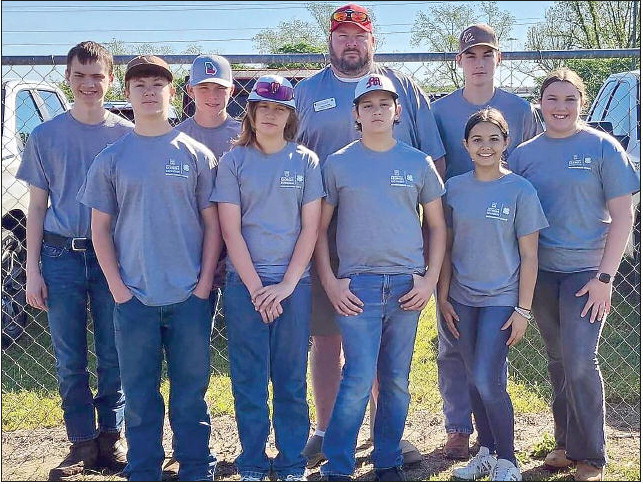 The Montgomery County 4-H Shotgun Team traveled to Lyons on Saturday, April 15, for the Toombs County Modified Trap Qualifier Match, where 2 team members punched their ticket to the state match. The team is led by certified coach Charlie Palmer, and is made up of Bray Williamson, Haze Thigpen, Hilton Williams, Luke Burns, Jackson Mosley, Kaden Williamson, Hartley Williamson, and Morgan Connell.
The goal of the Montgomery County Shotgun Team, and the Georgia 4-H Project SAFE program, is to teach valuable life skills through shooting sports. SAFE stands for shooting awareness, fun, and education. Students participating in SAFE programming "develop a sense of belonging, learn teamwork in a safe environment, and increase their concentration skills. Safety and the responsible use of firearms and archery equipment is a primary goal."
Bray Williamson, Haze Thigpen, Hilton Williams, and Luke Burns competed in the senior division. To advance to state competition, senior competitors had to break twenty out of twenty-five sporting clays. Haze Thigpen advanced to state, shooting a perfect round by breaking all twentyfive clays. This put him in the running for high individual in the competition. After a few tough tiebreaker rounds, Haze took home 3rd overall individual.
Hartley Williamson, Morgan Connell, Kaden Williamson, and Jackson Mosley competed in the junior division. In order to advance, juniors had to break sixteen out of twenty-five clays. Kaden Williamson advanced to state, shooting twentytwo out of twenty-five clays.
Coach Charlie Palmer said, "We are fortunate to have a good group of kids for our first year. It is a learning experience for all of us, but we are getting better every week. It is important to promote youth shooting sports and safe gun handling. Hopefully, our program will continue to grow, and we can get more kids participating in shooting sports or any other 4-H program they may be interested in. Thank you to our sponsors and everyone in the community who has supported us in getting this program started. Without y'all, it would not have been possible."
The Montgomery County 4-H Shotgun Team is sponsored by Williamson's Mobile Welding & Plant Services, LLC, Gordy Enterprises, Trail's End Deer Processing, Alston Saw Shop, Altamaha EMC, O'Reilly Auto Parts, Greg Gilder Trucking, LLC, Senator Blake Tillery, Ace Hardware/B& T Food Fresh of Mt. Vernon, Sportsman's Corner, Clayton's Guns and Ammo, City Drug, and Doos by Mindy. We appreciate each of our sponsors' support. Please support these local businesses!
Qualifying team members will travel to Rock Eagle 4-H Center to compete in the State Modified Trap Match on May 13. For more information on Project SAFE programs, contact your local extension office.