Posted on
MCBOE Recognizes Student Excellence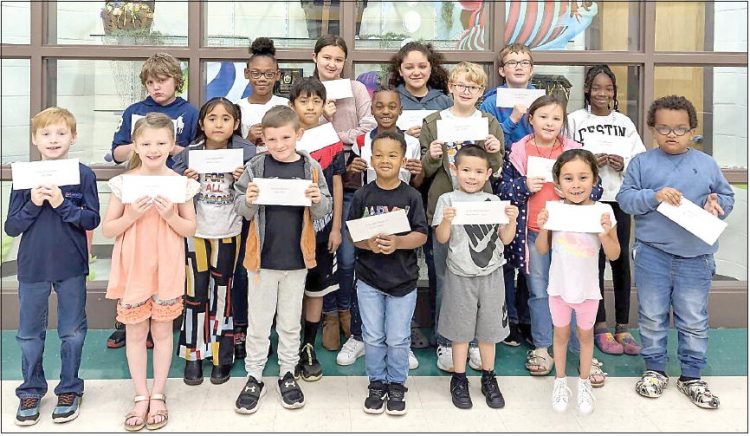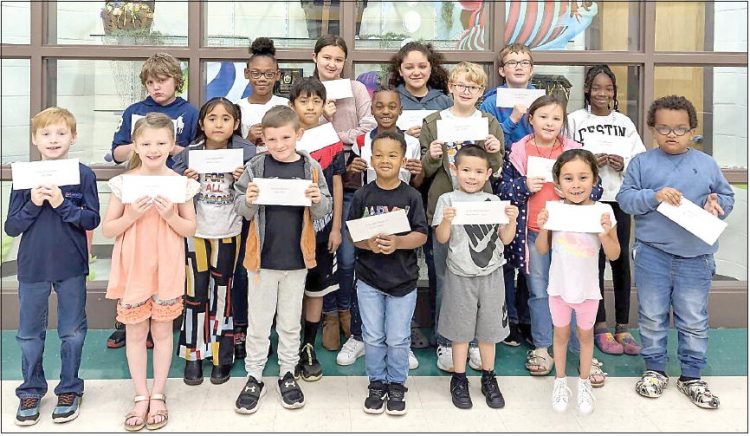 The Montgomery County Board of Education (MCBOE) recognized student excellence as the Montgomery County Elementary School SOAR Students of the Month and recent RESA award recipients were recognized at the Board's regular meeting on Tuesday, April 18.
Several students, from grades Pre-K through 5, were recognized for their Student of the Month honor. These standout students included Dylan Holder, Tinslee Jarrard, Conner Kuntz, Christian Murphy, Anthony Morales-Chavez, Natasha Izaguirre, Saul Salinas, Jace Byrd, Ethan Hardeman, Kylie Carroll, Noah Jacobs, David Hopkins, Neveah Fields, Maddison Hill, Breana Flores, Jurdan Hudson, Te'Zaylah McMillan, Kinley Barber, Blakely Woods, and Autumn Nicole Carroll.
Third grader Dash Fussell, fourth grader Jada Smith, and fifth grader Joshua Hong were recognized for being the Top Scoring Math Team members in their grade level for the Heart of Georgia RESA math competition. Smith and Hong were also honored for their individual placements in the competition, as Smith came in eighth for her grade level in the district competition, while Hong found himself in tenth place for his grade level in the district.
Second grader Adasyn McCoy and fifth grader Ayla Hardeman were also acknowledged for their placement in the Heart of Georgia RESA Young Georgia Author Writing Contest, where McCoy took second place and Hardeman brought home the fourth place prize.
Action Items Projects
The Board approved J and J Masonry to complete a sidewalk paving project at Brogdon Field, which will make the area safer and in compliance with ADA. GG's Landscaping was approved to replace the sprinkler at the school's track.
Personnel
Resignations were accepted for Kelsey Peterson and Laura Clark, which will be effective at the end of the current school year, as well as for Whitney Connell, which is effective retroactively on March 31.
Callie Higgs was approved to be hired as a Special Education teacher at Montgomery County Elementary School, while Monte Killins was hired as the Montgomery County High School credit recovery teacher, head varsity boys' basketball coach, and assistant varsity football coach. Janet Woodall was also approved to join the school system staff as a custodian. These decisions will become effective for the next school year, 20232024.
Meanwhile, Whitney Connell was hired as a substitute teacher; this decision is effective immediately.
Appointments
Montgomery County Elementary School Media Specialist Haley McKie was appointed to serve on the Montgomery County Library Board of Trustees as the school's representative.
RESA WINNERS – The top members of the third through fifth grades math teams for the Heart of Georgia RESA Math Competition were recognized, along with two students who excelled in the Heart of Georgia Young Georgia Author Contest.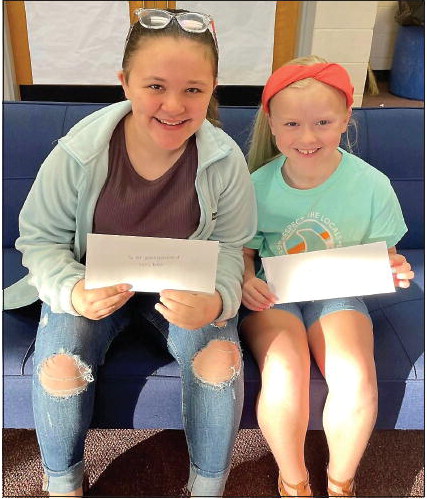 EAGLE ACADEMY SOAR STUDENTS – Two students from Montgomery County Eagle Academy were also honored with elementary Student of the Month awards. L to R: Kinley Barber and Blakely Woods.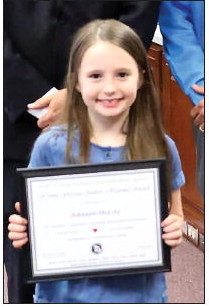 Adasyn McCoy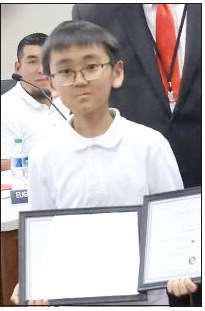 Joshua Hong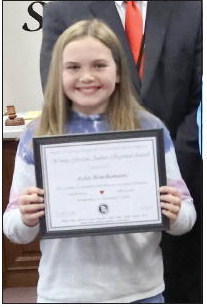 Ayla Hardeman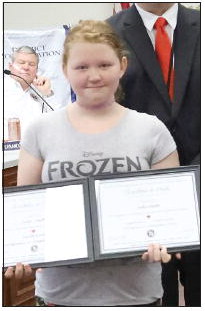 Jada Smith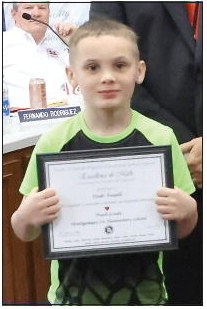 Dash Fussell