Posted on
Wreck Closes Loop Road in Vidalia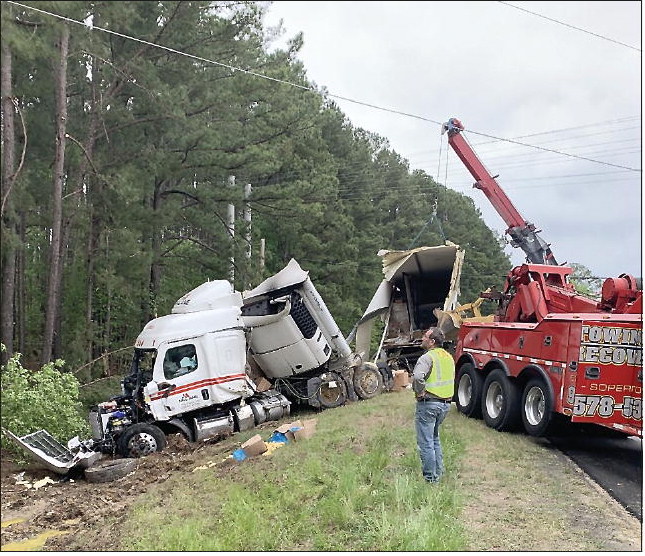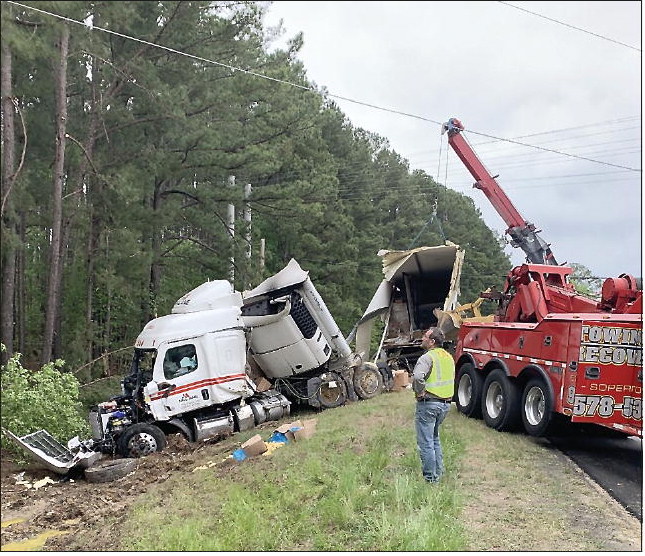 Courtesy of the Toombs County Sheriff's Office
A single-vehicle accident left Highway 130, commonly referred to as Loop Road, closed for several hours last week.
At 7:49 a.m. on Monday, April 3, Toombs County 911 Dispatch received a call of a single semi-truck wreck at the intersection of Davis Road and Highway 130. The caller advised that a semi-truck had run off the road, struck a power pole, and crashed into a ditch.
Upon their arrival, deputies found the driver, Darenzo Whitaker of Macon, with minimal injuries and passenger Norman Fields of Warner Robins unharmed. Whitaker was transported by ambulance to Memorial Health Meadows Hospital in Vidalia, where he was treated for his injuries and later released.
The accident was turned over to the Georgia State Patrol Post 18 (Reidsville) for further investigation. Toombs County Sheriff's Office Captain Jordan Kight extended his gratitude to all the agencies and staff that responded to assist with the crash.