Posted on
It's not public schools that are failing, it is society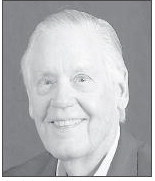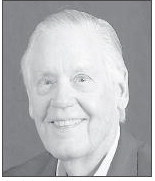 When did public schools start failing? It had to be after I graduated. I seem to recall a group of dedicated teachers who taught me how to read and write, add and subtract and even multiply and divide. All these many eons later, I still remember them: Ms. Dent, in the 3rd Grade; Ms. Bolton, in the 5th Grade; Ms. Largin, in the 6th; Mr. Gibbons, my high school geography teacher; Ms. Parker, who taught me the beauty of the English language; Jo Will Hearn, who made sure I could spell; Col. L.L. Deck, who made sure I behaved; Mr. Gatlin, who inspired me to write. I don't remember any of them or the schools in which they taught me as being failures.
My brother and I had parents who came out of the rural South, where education was not valued and schooling stopped for them at the 7th Grade. Yet, they saw to it that we would not be deprived of our educational opportunities.
So, how did we do? My brother, a few years older than I, retired as president of a publishing company in Chicago. Immodesty requires me to say my own career wasn't exactly chopped liver. (Look up my bio and see for yourself.) While we were both driven, competitive individuals, some of our success had to be the foundation laid for us by our teachers along with parents who made sure we received what they had been denied.
So, what has happened in the interim? How did public schools morph into failing institutions? Did teachers just decide one day to sit back, browse magazines and let students fend for themselves? I don't think so. I have three high school science teachers in my family – two with PhDs (one recently retired) and one with a Master's degree.
In my conversations and observations, teachers and what they teach are not the problem. It is society that's failing, not public schools.
We seem unable to accept the fact that we can't magically shut the schoolhouse door on society's problems – transiency, parental apathy, a sense of privilege, hunger, abuse, language barriers, drugs, gangs – and somehow teach students the difference between geometry and geography. And this is public education's fault?
Of course, our intrepid public servants have the answer: Don't fix the problem. Run from it. That leads me to vouchers, which allow parents to ditch public schools – failing or not – attend private schools and get a tax break to boot. I strongly suspect that most beneficiaries are well-heeled families who could afford to send their kids to private school without tax incentives, but we don't know for sure because, thanks to former state Rep. Earl Ehrhart who authored the bill creating the Student Scholarship Organization, the voucher program that began it all, that information is not available to the public – even though our tax dollars are involved.
Another try at sweeting the voucher pot in the just-concluded legislative session was defeated, despite the support of Gov. Brian Kemp. That doesn't mean lip-sticking this pig is dead. It will undoubtedly come up again in next year's session, and we can start finger-pointing at failing public schools all over again.
The bill, championed by state Sen. Greg Dolezal, R-Cummings, which he says would have provided $6,500 for kids in low-income areas and "failing schools" to attend private schools where the average tuition statewide is $11,500 and in some cases as much as $35,000. Who makes up the difference?
Also, who holds private schools to the same level of accountability as public schools? Private schools by their very nature are not answerable to the public as are public schools. And thanks to Ehrhart, there is no way for the public to know what happens to the kids or to the tax dollars.
In the meantime, public schoolteachers are quitting in droves. A recent study by the Professional Association of Georgia Educators showed almost a third saying they likely would not remain another five years, and 55% saying they wouldn't recommend teaching as a career. Who can blame them? Yes, teachers got pay raises this year, but I think they would appreciate some respect and support even more.
Teachers are beset by dysfunctional school boards, bureaucrats at all levels of government strangling them in red tape, and special interest groups pushing them to delve into social issues better discussed at home.
In short, It is not public schools that are failing. It is our society. And no voucher scheme can change that fact.
You can reach Dick Yarbrough at dick@dickyarbrough.com; at P.O. Box 725373, Atlanta, Georgia 31139 or on Facebook at www.facebook.com/ dickyarb.