Posted on
Cedarwood Honors Lyons PD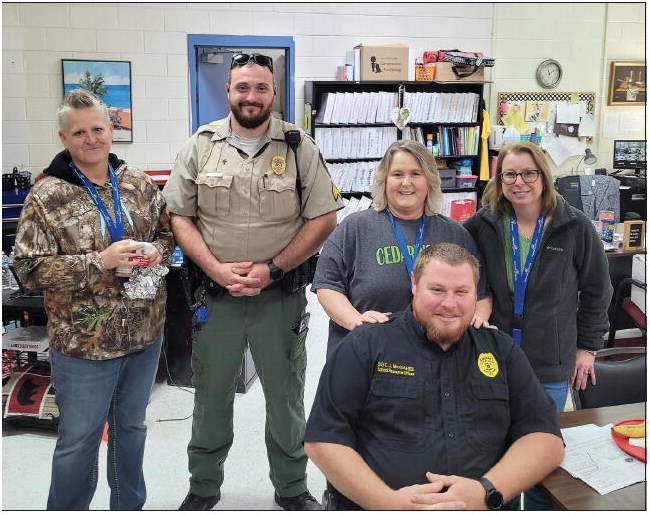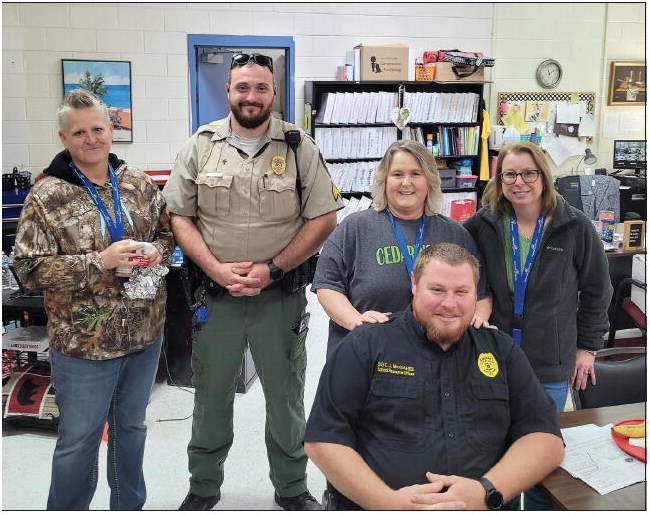 mrandolphadvance@gmail.com
The Cedarwood Georgia Network for Educational and Therapeutic Supports (GNETS) school in Lyons recently honored the city's police department with an appreciation luncheon at the school's campus on East Toombs Avenue as a part of the school's annual Kindness Project.
"The Lyons Police Department (LPD) has always been very supportive of our school. LPD and Sergeant Jonathan McGahee have worked with us on several activities such as Red Ribbon Week, parent involvement activities, and student reward activities, as well as school safety," School Coordinator Zola Cason commented. "In considering our options for our Kindness Project this year, we wanted to say thank you and to show our appreciation for all the support we have received through the years. It is our honor to work with such dedicated professionals and we enjoyed hosting them to show our appreciation."
McGahee, who serves as the school's resource officer, and Officer Chris Morrison, who also spends time at the school, were honored with cupcakes and cards upon their arrival, and the school's staff took turns telling the men what they meant to the school, staff, and students.
The staff then grilled lunch for all the LPD officers and enjoyed time fellowshipping with them.
Police Chief Wesley Walker commented on this event. "We are so thankful to live in a community where people show appreciation," he explained. "The school reached out to us wanting to do a lunch as a thank you because of the way our officers have worked to handle a situation at the school. They were impressed by how the officers went about the situation, and how they responded."
He added, "Cedarwood is one of 6 schools within the county that the Lyons Police Department responds to, and we will continue to respond and protect them just like we would any other school."
McGahee also commented on the event. "It's not every day that police are honored or shown the appreciation like we in Lyons are," he remarked. "We are humbled and honored to serve in such a great community! It makes it easier doing a 'thankless job' knowing we are loved and appreciated."
He continued, "I don't feel like I deserve it – I just come in to do my job. I want to personally say thank you for everybody's love and show of support to us, especially in today's times. It goes a long way!"