Posted on
Robert Toombs Soccer Takes Two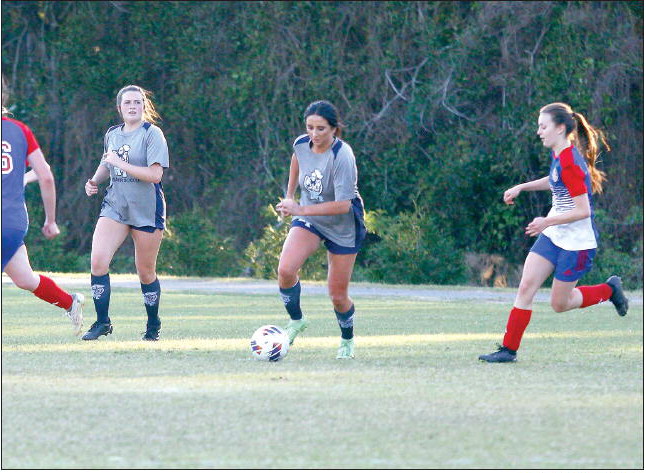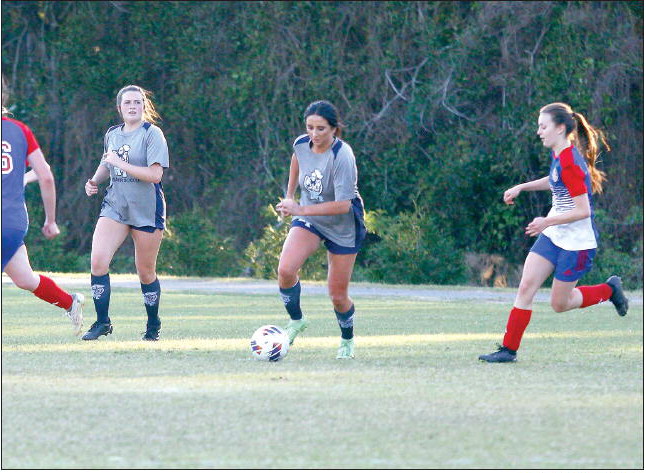 Courtesy of RTCA
The Robert Toombs Christian Academy girls soccer team had a busy week last week. They started off against First Preparatory Christian Academy on Monday. The boys also played against FPCA. vs. FPCA
Robert Toombs Christian Academy's Varsity Soccer teams took on First Presbyterian Christian Academy on Monday, March 13. The Lady Crusaders dominated the Highlanders with a score of 10-0. The Lady Crusaders made sure to spread the wealth with seven girls scoring in the contest.
There were seven scorers for Monday's game. Seniors Abbie Bishop, Emmie Lynn, Mary-Claire Wolfe, and Marli Dryden all scored one goal. Freshman Madaline Wolfe, sophomore Kylie Acosta, and senior Amily Mixon all scored two goals throughout the game.
The RTCA Crusaders also played Monday hosting the defending State Champions as a State Championship rematch between these two teams. The Crusaders came up short with a 0-5 loss to the Highlanders.
Head Soccer Coach, Matt Meeks, said, "I know this team has more to give, and I'm eager to see us grow. We possessed the ball well and had numerous attacking chances but just couldn't find the back of the net. It's only game two, and we have a lot of soccer left to play." vs. Covenant
The Lady Crusaders fell to Covenant on Thursday at home. It was a close game with Covenant scoring two goals in the first half to hold the early lead. RTCA came back with a goal in the second half, but couldn't finish off the comeback as they fell 2-1. vs. Heritage
Robert Toombs Christian Academy's Varsity Girls soccer team played against Vidalia Heritage Academy on Friday of last week. The Lady Crusaders won the nonconference game 4-1 over the Lady Eagles.
RTCA was down two players entering the final game of the week against VHA. What proved to be a physical contest between RTCA and VHA ended regulation play with a victory for the Lady Crusaders.
Senior Amily Mixon scored the first goal for RTCA, followed by two more goals in the first half from senior Hanna Nichols and senior Marli Dryden.
The Lady Crusaders made adjustments going into the second half, allowing some of the new younger players game time experience. The Lady Crusaders got one more goal from freshmen Madaline Wolfe with 20 minutes left in the game.
The VHA Eagles snuck in a goal late in the game making the final, 4-1, in favor of the Lady Crusaders.
This week RTCA took on McIntosh County Academy on Monday and Trinity of Dublin on Tuesady, both after presstime. They will be back in action on Wednesday against David Emanuel.