Posted on
Hubcap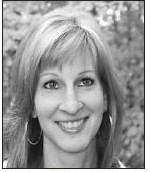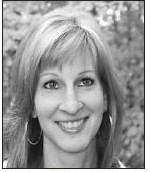 My husband and I are the owners of a 1998 Ford Expedition with over 250,000 miles on the odometer — a testament to "Built Ford Tough" vehicles and our devoted maintenance practices over most of the last 25 years.
We have always driven our vehicles "until the wheels fall off," but I've started to realize that we may not be able to drive the wheels off of our "Big Green Machine." Every time I jump behind the steering wheel, I wonder if it will crank, and it always surprises me when it cranks right up. It drinks oil and gas like an athlete gulping Gatorade during a time out, it only gets 11 or 12 miles per gallon, and the "check engine" light has been on for two years. Needless to say, we don't drive it much.
It looks really rough and weathered, and the Blue Book value is probably $100, but every time I look out the window, I see it parked in the driveway — ready to take me places. It aims to please.
I've been ready to say "goodbye" to it for the last five years — especially during the pandemic when used car values rose dramatically. But my husband and I couldn't pull the trigger for one simple, stupid reason — our golden retriever, Cali, is madly in love with the Expedition. Riding in it brings her great joy. She actually smiles when she's in it — really! She balances on the center console and rests her head on my husband's shoulder as if she's saying, "Thank you for keeping this ugly truck."
So, we've kept it. A few years ago, one of the hubcaps fell off. I got on eBay and ordered a used one to replace it for $25.
Two or three months later, another hubcap fell off. My husband didn't want to spend any more money on the old Expedition, and so he asked me not to order another one. I appealed.
"I can't stand to look at it with its lug nuts exposed," I said.
It was like a woman wearing a dress with her slip peeking below the hem line or a man missing a front tooth.
And so I ordered yet another hubcap. This time, the metal replacement part put us back $35. After it was delivered, we tapped it into place with a rubber mallet, and all was well in the world again.
They kept falling off. We'd drive around looking for the metal plates, but we never found them. We've probably replaced five or six hubcaps to date — the last one was replaced last fall, and though my husband used some sort of Loctite glue product to secure it into place, it fell off in the matter of a few days.
"Let's get serious about getting rid of it," I said. "I hate looking at 'Big Green' die a slow death in our driveway."
"Shhh…" my husband replied. "Don't let the dog hear us talk about getting rid of it. She'll get upset."
I decided not to put any more money into replacing the centers, so for the last five months, I've had to look at it out in the driveway — the rusty lug nuts on the rear driver's side wheel waving at me. I'd frown and turn away in shame.
Fast forward to two weeks ago. It was an unseasonably warm day, and I put on a pair of shorts and laced up my running shoes. I jogged two miles down the little narrow country road where we live, and noticed two cars approaching — one coming toward me and a second one racing up from behind. I jumped into the ditch to be safe. As I waited for the two cars to pass, something shiny caught my eye. I kicked it with my running shoe and flipped it over, and there it was — one of the many hubcaps we'd purchased. It was filled with compacted dirt and evergreen fronds.
I dumped the debris from its bowl and polished it with the tail of my tshirt then held it up like a trophy.
A few minutes later, I presented it to my husband. A smile erupted across his face. He marched to the truck and snapped it on — making our 25-yearold Ford Expedition look whole again.
And so there it sits — in our driveway. I know the day is coming when we finally get rid of "Big Green," but for now, it has all four hubcaps, and that brings me a sense of peace. Most of all, our dog is still happy!