Posted on
Highlights From Under the Gold Dome: Week Ten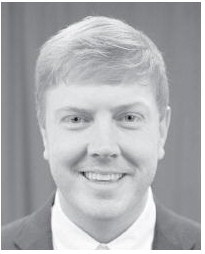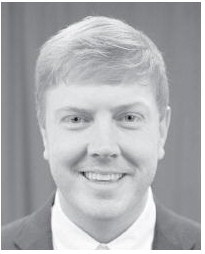 Only five legislative days remain in the 2023 Legislative Session. With each passing week, the Senate continues to work diligently for the people of Georgia, vetting and debating on legislation that will best serve the needs of all citizens of this great state. Since the gavel fell on Legislative Day 28, Crossover Day, the Senate has managed to pass over 60 measures from across the hall. While I can't possibly cover all of the work that has been accomplished thus far, here is a brief update on legislation of note that received final passage this week: • House Bill 147, a pri ority of Gov. Kemp, would provide a school safety and anti-gang endorsement for eligible certificated professional personnel issued by the Professional Standards Commission. This bill would require school safety plans to be submitted to the Georgia Emergency Management and Homeland Security Agency by December 31, 2023. Additionally, it also requires that public schools participate and complete intruder alert drills by October 1, of each year. Furthermore, it requires for parents or guardians to opt their child out of such drills.
• House Bill 155, would provide expedited licenses to spouses of firefighters, healthcare providers and law enforcement officers who relocate to Georgia. Additionally, HB 155 would establish needed qualifications and exceptions for these licenses.
• House Bill 162, also a priority of Gov. Kemp, would provide for a onetime tax credit for individual taxpayers who filed income tax returns for 2021 and 2022. A single taxpayer or a married taxpayer filing a separate return would receive $250.00, a head of household would receive $375.00 and a married couple filing a joint return would receive $500.00 in the onetime payment. HB 162 was signed into law on Wednesday, March 15. The Department of Revenue (DOR) will begin issuing the special income tax refunds within six to eight weeks. Taxpayers must file their 2021 and 2022 taxes prior to receiving the refund.
• House Bill 18, the Amended Budget for the remainder of the 2023 Fiscal Year, was signed into law by Gov. Kemp on March 10. We've talked about this a few times and it provides funds for state retirees, $950 million in property tax relief, and funds GDOT for the $1.1 billion gas tax suspension that saved Georgians approx.. $0.30/gal at the pump most of this past year.
• House Bill 311, would provide an optional temporary tax relief for certain properties located on nationally declared federal disaster areas that have been destroyed or severely damaged as a result of a disaster. HB 311 would also require that each local emergency management director must establish and maintain rules for these purposes.
• House Bill 402, the "Edna Mae McGovern Act," would require public schools and local school systems to annually provide water safety information to parents and guardians as well as students. The information must be able to be distributed via hard copy or online and must include courses and swimming lessons that result in certification upon completion and includes courses and lessons that are offered for free or at a reduced price.
• House Bill 440, would allow authorized medical professionals to prescribe, and pharmacists to dispense, undesignated ready-to-use glucagon. In addition, House Bill 440 would allow a school nurse or trained diabetes personnel to possess and administer glucagon under appropriate circumstances established pursuant to a student's diabetes medical management plan; and authorizes public and private schools to acquire and stock a supply of glucagon.
• Senate Bill 140 re ceived final passage in the House this week. SB 140 would prohibit certain surgical procedures for the treatment of gender dysphoria in minors from being performed in hospitals and other licensed healthcare facilities. The bill now makes its way back to the Senate for consideration on the House's substitute.
• Senate Bill 131, leg islation I have the pleasure of sponsoring, was favorably reported out of the House Committee on Juvenile Justice. SB 131 now awaits selection by the House Rules Committee for consideration on the House Floor.
The days are numbered for the remainder of the 2023 Legislative Session. But rest assured, we are working diligently to meet your needs. House Bill 19, the Budget for the 2024 Fiscal Year, continues to make its way through the Senate. As of press time, we're about $150 million out of balance with the House and we have four days to fix this. I anticipate the bill will be brought before the Senate Appropriations Committee in the near future. As always, please do not hesitate to reach out to my office if you have any questions or concerns regarding the budget or proposed legislation. It is an honor to continue to serve you in Atlanta.
Sen. Blake Tillery serves as Chairman of the Senate Appropriations Committee. He represents Senate District 19, which includes Appling, Bacon, Jeff Davis, Long, Montgomery, Tattnall, Telfair, Toombs, Wayne and Wheeler Counties and a portion of Coffee County. He can be reached at 404.656.5038 or by email at blake.tillery@senate.ga.gov.