Posted on
2023 Session: Week 10 Update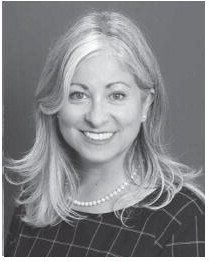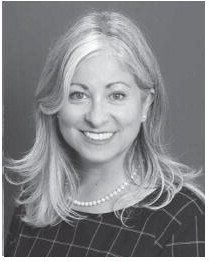 Representatives)
The Georgia General Assembly reconvened for the 10th week of the legislative session last Monday. During these final days of session, we have turned our focus toward reviewing Senate bills that passed before Crossover Day. We were extremely busy in our respective House committees, and we passed a number of these bills on the House floor last week. Unfortunately, there are often surprise additions to our bills that we have ushered through the process, and I experienced this first-hand last week.
Soap Box Derby Bill Update As many of you already know, my first bill was HB 237, which would designate the Southeast Georgia Soap Box Derby as Georgia's official derby. This simple bill was passed unanimously out of the House and created much excitement and curiosity for the derby which is held in Lyons. I wanted my first bill to be of significance to the 156th district and was particularly happy that it would promote a program that has had such a positive influence on the lives of young people for decades. However, in a Senate committee hearing last week, a substitute was introduced by Sen. Derrick Mallow (D-Savannah) that turned this wholesome measure into a gambling bill. Despite my request to the contrary, the committee chose to include language that would authorize sports gambling in Georgia. This is something I could not agree with because I am firmly opposed to gambling expansion. Therefore, I requested that my language be stripped from the bill so that the soap box derby would not be associated with the expansion of gambling in Georgia. I am optimistic that we will find another way to recognize the derby for the importance it plays in children's lives.
Infant and Maternal Health We passed a bipartisan measure to improve infant and maternal health outcomes in Georgia. Supported by the Georgia Department of Public Health, Senate Bill 46 would require prenatal syphilis and HIV testing to be administered by health care providers at points throughout a pregnancy. The state already requires this testing to take place after a baby is born, but this bill would require the test for the infections during a pregnant mother's first appointment and again between 28-32 weeks. Pregnant mothers can pass syphilis to their unborn babies, which causes serious complications for the baby if left untreated. Fortunately, testing early in pregnancy can allow for early treatment, significantly reducing the risk of transmission to the baby. Similarly, HIV can be transmitted from a mother to her unborn baby during pregnancy, labor, delivery, or breastfeeding. However, if the mother is identified as HIV-positive during pregnancy, she can receive treatment to reduce the risk of transmission to the baby. While many health care providers already do this testing, this bill would ensure that providers across the state give pregnant mothers this optional testing at earlier stages to protect their babies.
Lemonade Stand Bill
The House passed legislation to ensure that Georgia children can set up lemonade stands in their neighborhoods without a permit. Senate Bill 55, also known as the Lemonade Stand Act, would allow children to sell non-consumable goods, pre-packaged food items, and beverages like lemonade without requiring permits, licenses, or incurring taxes as long as the annual revenue is less than $5,000. Lemonade stands are a cherished tradition for Georgia children, and this legislation would allow these young entrepreneurs to operate without the hassle of permits and taxes. While I'm sure this is not an issue in the 156th district, there are municipalities that would prohibit children's entrepreneurship, and this bill would protect them from grinchy regulators.
Protecting Georgia's Children Senate Bill 140, which would prohibit Georgia doctors from doing sex reassignment surgeries and providing hormone replacement therapies to minors under the age of 18 for the treatment of gender dysphoria passed the House along party lines last week. Exceptions would include the treatment of sex development disorders, androgen insensitivity syndrome, and some other medical conditions. Physicians in violation would be held administratively responsible by the medical board and subject to civil suits. This legislation does not prohibit adults from choosing to alter their bodies in any way. However, children should not be subject to these permanent procedures. Many people who undergo these procedures later regret them and experience higher rates of depression and suicide that other adults. We must protect Georgia children.
Other Bills
Senate bills passed in the House this week include: • Senate Bill 3, to help attract more prospective state employees with different educational and professional backgrounds, this bill would require regular assessment and reductions of unnecessary educational, experiential, and training requirements for positions within state agencies and departments. While this bill does not eliminate education requirements for state jobs, the DOAS would specifically work to reduce the number of job postings requiring a college degree as a condition of employment. The state and private sector are competing for top talent, and, through this bill, our state agencies could avoid creating artificial barriers that limit our ability to attract the best candidates.
• Senate Bill 134, which seeks to streamline some of the procedures in the foster care system by allowing minors to provide unsworn testimony for cases regarding the termination of parental rights.
Honoring a Georgia Legend My colleagues and I honored our friend and former colleague, the late Speaker David Ralston (R-Blue Ridge), who passed away unexpectedly last November. On Tuesday, March 14, Speaker Ralston's family joined us on the House floor as we remembered the late speaker on what would have been his 69th birthday. Before his passing, Speaker Ralston was the longest-serving active speaker of a state house in the nation. He was also the second-longest serving speaker of the Georgia House of Representatives in state history. During his tenure, Speaker Ralston was a steadfast champion for job creation and economic development, especially for rural communities in Georgia. He cared deeply about improving the health and wellbeing of Georgians and led the fight for historic reforms to address mental health care, maternal mortality, and adoption reform. Even though he is no longer with us, his legacy will be felt throughout our state for generations to come. Visitors to the Capitol
The Vidalia Onion Festival Committee led by Chairman Jake Cleghorn visited the Capitol to receive a proclamation from Governor Kemp on Tuesday. He declared April 20 – 23 Vidalia Onion Festival days. Visitors were Mayor Doug Roper, and committee members Andy Woodruff, Tonya Parker, Greg Hudgins, Brad Owens, Valerie McLendon, Alexa Britton, and Dustin Booth.
J.R. Trippe Middle School Assistant Principal Michael Johnson and his group of Young Gentlemen visited the Capitol to familiarize the members with the legislative process. This club aims to engage these young men in positive character development that will help them achieve academic success and learn social skills and etiquette to assist them in becoming positive community leaders. I am so proud of the work Mr. Johnson does with these students!
My son, Henry, spent his college spring break at the Capitol. He shadowed me in all areas of the legislative process and saw firsthand the work of the Georgia General Assembly.
My colleagues and I will return for our last full week of session on Monday, March 20. As we continue to work with the Senate to ensure the final passage of meaningful legislation, I encourage you to contact me with any questions or concerns you might have before we adjourn on March 29. You can email me at Leesa.Hagan@house.ga.gov. Thank you for allowing me to serve as your state representative for the 156th district, the best House district in Georgia!
By Leesa Hagan Vidalia (District 156, Georgia House