Posted on
MoCo Jr. Beta Hosts Top Hats for Top Dogs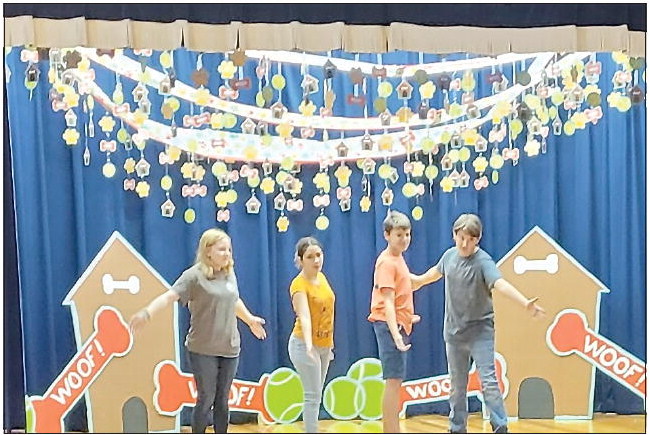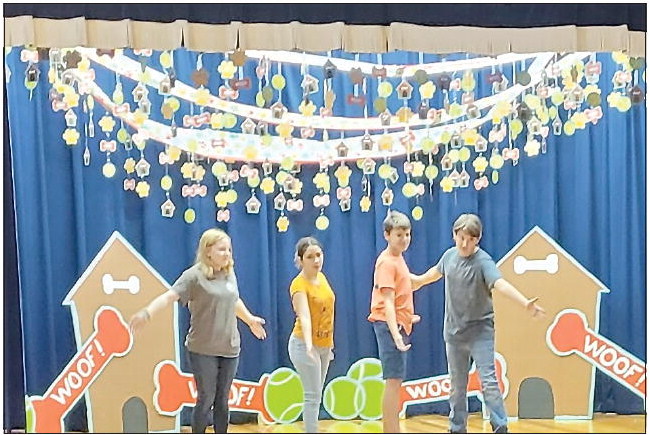 On March 4, four students had the rare opportunity to see an idea come to life, as they held their "Top Hats for Top Dogs" small dog fashion show to raise money for the Sweet Onion Animal Protection Society (SOAPS).
This project began when these Jr. Beta students proposed, organized, and carried out an amazing service project which qualified them to be entered in the National Jr. BETA Convention this summer in Kentucky. As part of the project, the students also encouraged the Junior and Elementary Beta Clubs to compete to see who could donate the most animal supplies/food during February to the local animal shelter of Vidalia, Sweet Onion Animal Protection Society (SOAPS). The Montgomery County Elementary Beta club overwhelmingly won!
These students also rallied together to host "Top Hats for Top Dogs," a small dog fashion show. Through registration fees and contributions, the students were able to donate $156.25 to SOAPS of Vidalia.
Montgomery County Jr. Beta Club sponsor Leslie Thomas commented on the event. "While our school is so very proud of Natalie Hardeman, Penny Rodriguez, Fletcher Thomas, and Kadan Williamson for these accomplishments, we are also extremely proud to be a part of a school district that encourages our students to strive for academic excellence.
"Not only did their parents and district personally support these students, but also members of the community and local businesses, who did not even know these children, as well as State Senator Blake Tillery. Each person demonstrated a belief in our students' educational success. It is always amazing to see the vast number of people who eagerly offer time and talents to enrich the lives of the children of the Montgomery County School District. We are extremely thankful!"
Several awards were presented at the show. Montgomery County Chief Deputy Ron Bivins and his dog, Milo, won the Grand Champion and Owner's Choice awards. William Tidwell and his pup, Curly, took home the title of Reserve Champion. Latoya Snead and Cash were determined to have the most personality, and Lyric Thomas and Cleo were deemed the cutest.