Posted on
continued from page and our ….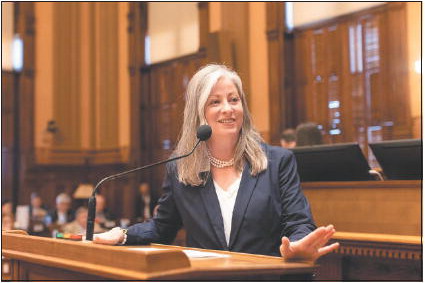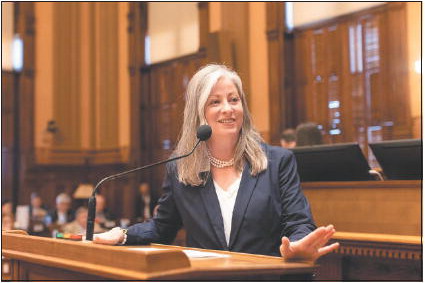 continued from page
and our committee is going strong and bringing home world champions from Akron (Ohio, where the national races are held) every year, I thought it was time we claimed the title," she said. "I saw Representative Hagan at our [Lyons Christmas Parade] Grand Marshal's Breakfast and asked her about it. She was thrilled with the idea and took it to the House of Representatives."
Hagan primarily sponsored the bill, currently referred to as HB237, but State Representatives Bill Werkheiser (R-157), Devan Seabaugh (R-34), and Matt Hatchett (R-155), have also joined in supporting this cause. The bill began in the House Committee of Special Rules, who favorably passed the bill to the floor on February 15.
Several Southeast Georgia Soapbox Derby and City of Lyons representatives traveled to Atlanta on February 27 to witness the vote. Among them was Southeast Georgia Soapbox Derby Director Jonathan Gordy, who is excited for the effect that this bill may have on the area. "I think the bill was an awesome idea by Representative Hagan. She is a very special person and an asset to our district! I believe this bill will help put eyes on the [Southeast Georgia] Soapbox Derby and will be able to bring Soapbox racing to the forefront in our community, therefore increasing tourism to our small town and increasing a sense of community," he remarked.
Gordy continued, "We strive on having the most open, fair, and honest form of competition and racing that there is. It's also an awesome way for parents to bond with their children. I know from personal experience that it's helped my youngest son and me to bond and have a closer relationship with each other."
He added, "I hope that the bill will pass through the Senate. Representative Hagan and I talked on the phone recently about what committee it was going before, and I know she'll fight to get it through with the help of Senator (Blake) Tillery, (R-Vidalia). The bill being passed will be a great honor for the Southeast Georgia Soapbox Derby."
As the bill states, the Southeast Georgia Soapbox Derby began in Lyons in 1992, hosting approximately 20 cars racing in one division. Since then, the race has grown, as an average of 50 cars competing in four divisions each year, including a division for drivers with intellectual and developmental disabilities. The derby has seen great success, as 3 previous world champions have qualified at this event.
Since it's approval by the House on February 27, the bill has been passed by the State Senate which referred it to the Economic Development and Tourism Committee to review. The date of the future Senate vote on the matter has not been determined.