Posted on
Wheeler County Show Team Finishes the Season in Perry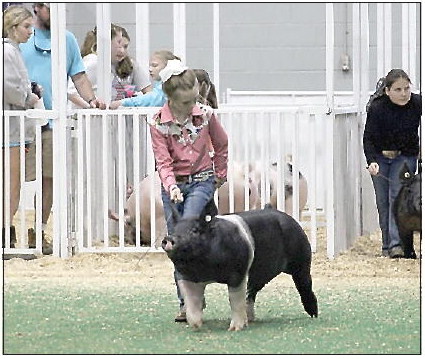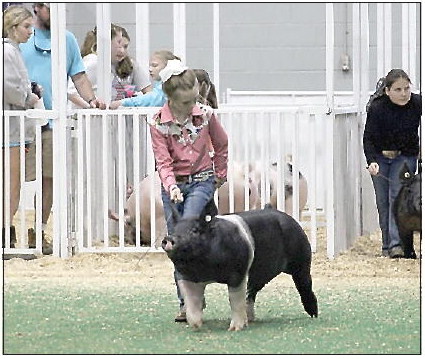 On Wednesday, February 22, 2023, the Wheeler County Show Team traveled to Perry to show their pigs at the Georgia Junior National Livestock Show. Showmanship began on Thursday morning. Layla Vann placed 5th in Third Grade Showmanship. Honorable mentions for Keaton Pickle (9th grade), Zoey Vann (9th grade), and Clay Ryals (3rd grade) were all penned in their showmanship heats.
The barrow show began on Friday morning with purebred barrows followed by crossbred barrows. In class 1, Layla Vann placed 9th with her Duroc followed by Briley Rowland placing 2nd in class 2. Layton Spires placed 5th in class 11 with his crossbred barrow. Weston Pickle took 7th place in class 15, then Layla Vann placed 2nd in class 16. Keaton Pickle finished 4th in class 23 while Molly Bridges was 8th in class 33. Finishing up our barrows was Jaxson Derriso placing 7th in class 41.
Anna Beth Ethredge started off the gilt show by winning class 1 with her duroc and going on to take 3rd overall in division 1. In class 3, Zoey Vann placed 10th with her duroc gilt and 7th in class 12. Molly Bridges was also in class 12, and she placed 8th. Keaton Pickle finished 10th in class 33, and Anna Beth Ethredge finished the gilt show with 3rd place in class 41.
On Sunday, the show team competed in the Georgia Bred Show. Layla Vann placed 8th in class 6 with her duroc barrow, and Jase Brown won the class. He went on to be the 3rd overall purebred barrow. In class 9, Layton Spires was 7th. Layla placed 8th in class 11, and Zoey Vann finished 4th in class 20.
These students got their pigs around October, and they have worked diligently each day to make sure their animals were fitted and exercised to perfection. This show pig project not only teaches students how to care for their pigs, but it also teaches them teamwork, responsibility, and record keeping skills. Working with the show team provides an opportunity for teamwork in a family- oriented environment. The agriculture teachers that support these livestock projects are Bryant Oliver, Les Bateson, and Hannah Henry. The 4-H program director is Nicole Thornton.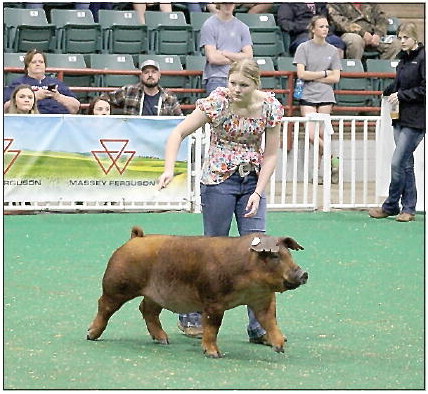 Anna Beth Ethredge won Class 1 with her Duroc. She went on to 3rd overall in division 1.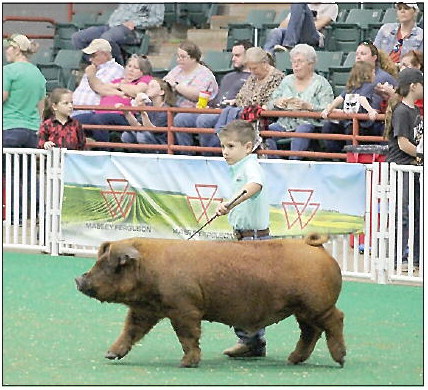 Jase Brown won class 6 at the GA Bred show and also won 3rd overall purebred.