Posted on
Loran

- Smith Mark Richt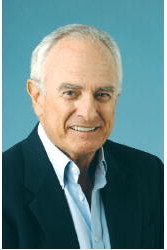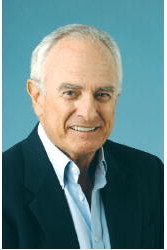 Loran
MACON – The State of Georgia Sports Hall of Fame inducted a blueribbon class this past weekend— players, coaches, and administrat ors—high lighted by the inclusion of former Bulldog football coach, Mark Richt. The Hall has seldom honored a more popular figure in our state. His impressive resume is the basis for his selection, two SEC titles the centerpiece, and he is generally regarded as one nice guy who finished first. Fans, even those who root for a different school, appreciate the man for his faith, integrity, and Good Samaritan values.
He had a missionary zeal with his players, underscoring the principles of a coach whose goal was for his players to enjoy a rich college experience and then see them segue into adulthood with their hand on a tiller that would take them to a fruitful and productive after life. He wanted them to understand that while the first tenet of all coach's mission statement is to win football games, there is, indeed, life after football.
He aspired that "life" for them to be one of fulfillment, with personal and professional achievement. What he appreciated most in his coaching career were those heart-to-heart talks when he could offer fatherly counsel to them— combine performance on the field with the greatest of skill and underscore humility at the press conferences. Even with dedicated effort, he knew some would go astray. I am constantly reminded of the countless times he would say in dismay, "If they would just behave."
While he didn't experience what Kirby Smart has in terms of scaling the mountaintops of success, he foresaw it coming to pass. I had many conversations with him about his appreciation for football talent in the state and the widespread alumni passion for UGA.
He got an up-close exposure to the Georgia scene when the Florida State football teams spent their Friday nights at a motel in Thomasville which is 35 miles from the FSU campus. Spending his Friday nights in Thomasville and recruiting the state of Georgia convinced him that the football opportunity in Athens was golden.
One spring day we were riding through the campus on the way to the airport for a charter flight. Classes were changing and the energy of the campus was addictive and persuasive. He said with modest exuberance, "To mess this thing up, you would almost have to try." All his days as the Bulldog head coach, he believed that no football opportunity was greater than that of the University of Georgia. During his time as the lead Dawg, he took a cautionary stance with the media, but privately he addressed his team with assessments that national championships could be won in Athens.
It almost came about in 2012 in the SEC championship game in Atlanta when the Bulldogs had an opportunity to score the winning touchdown late in the fourth quarter to defeat Alabama which was leading 32-28.
Georgia had its last possession continued from page
with 1:08 left to play in the game. Aaron Murray, as game of a quarterback as has ever worn the Red & Black was undaunted at the task that lay ahead. He passionately wanted to win the game for his school and his coach. He reveled in the opportunity that he faced.
Murray began to throw with urgent accuracy, mostly to tight end, Arthur Lynch but included in the march was a 23 yard pass to Tavarres King. A 26 yard pass over the middle to Lynch had Georgia at the Alabama eight-yard line with time running out.
Offensive coordinator, Mike Bobo, had rehearsed a plan for this situation. He and Richt thought that it best to go with what was on the drawing board, rather than call timeout.
If an all-out rush by the left side Tide linebacker had come about, he likely would have been blocked by Todd Gurley and the receiver would have been running free. But the linebacker hesitated and, in essence, was at the wrong place at the right time. Murray's second option was to wide receiver Chris Conley on the right sideline. Conley caught Murray's pass, but was stopped short of a touchdown on the Alabama five-yard-line as time expired.
There was hardly anybody who didn't hold the view that the national championship game was the SEC title game in Atlanta. The consensus was that the SEC champion that year would be the overwhelming favorite versus Notre Dame at Miami Gardens. The Irish were gallant at the outset but were no match for Alabama which won easily 42-14.
Mark Richt tried his best for Georgia. He never embarrassed the school and underscored a goodwill effort all across the state every year he was the head coach.
He was a fine coach who gave Georgia high hopes, following the noted success of Vince Dooley. He was a good man who devoutly honored his faith throughout his tenure with the Dawgs while becoming the second winningest coach in UGA history. He was, without question, a Damn Good Dawg.