Posted on
VHS FCCLA Qualifies 10 for State Competition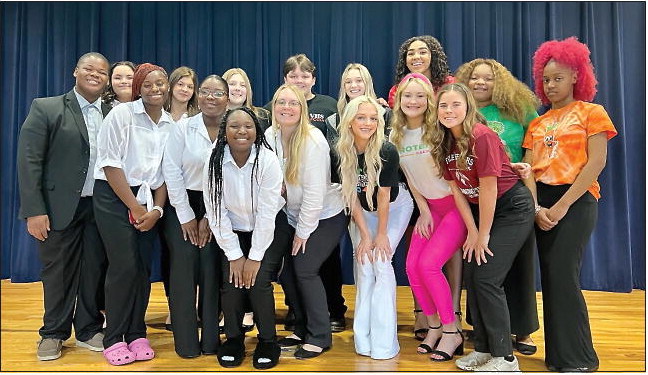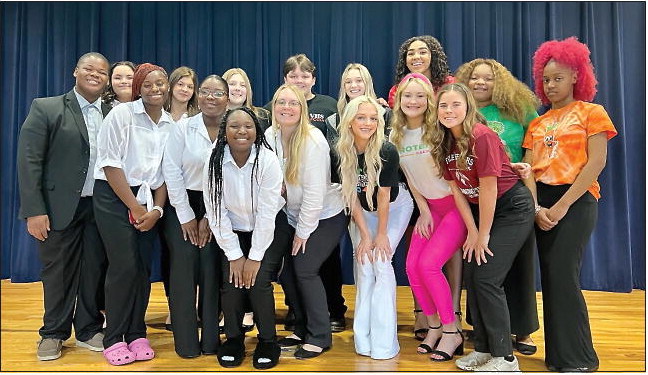 The Vidalia High School Family, Career, and Community Leaders of America (FCCLA) competed in the FCCLA Region Competition on Saturday, February 11, and returned home with four first-place medals. Along with the first-place finishes, the group had two second- place finishes, and 10 students qualified for state competition, which will be held in Athens in March.
VHS FCCLA sponsor Amanda Mosley was pleased with the students' results. "I'm so proud of each of my students! They have not only devoted time to these projects, but they have made a huge impact on our community," she remarked.
Cristal Franklin, Semaj Gaffney, Jakaia Kinchen, Saylor Herrin, Mikayla Stovall, Kingston Ryals, Hillaree Hankerson, Sanaya Lewis, Rebekah Bell, and Braylie Davis all punched their ticket to state with the success of their presented projects.
The club had three projects which finished Gold-1st Place in their respective categories – Saylor Herrin's Food Innovations: Protein Packed, in which she created two cookie recipes with less than 10 grams of sugar that appeal to a teen audience; Mikayla Stovall's exploration of the career and life of an Emergency Medical Technician (EMT); Kingston Ryals, Hillaree Hankerson, and Sanaya Lewis's innovation of a two-in-one beauty parlor and counseling agency, Beauty & Soul.
Rebekah Bell and Braylie Davis's Mural Outside the Lines community event, which created an inclusive event for students of all abilities to come together and participate, earned a Silver-1st Place region award. Meanwhile, Cristal Franklin, SemaJ Gaffney, and Jakaia Kinchen's Picnic at The Farm community event, which is designed to inspire children to eat healthier, earned a Silver-2nd Place region award.