Posted on
Toombs County Young Farmers Host Annual Hog Show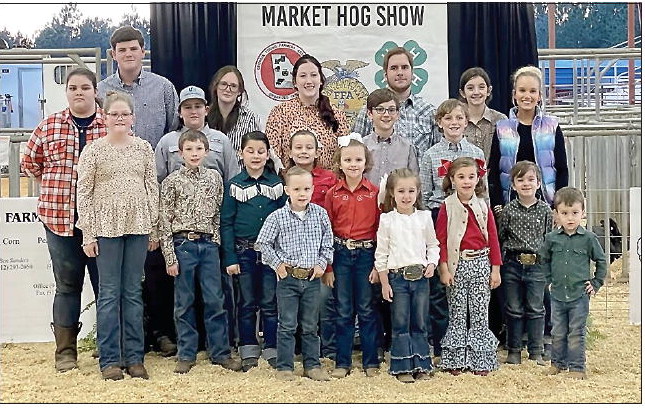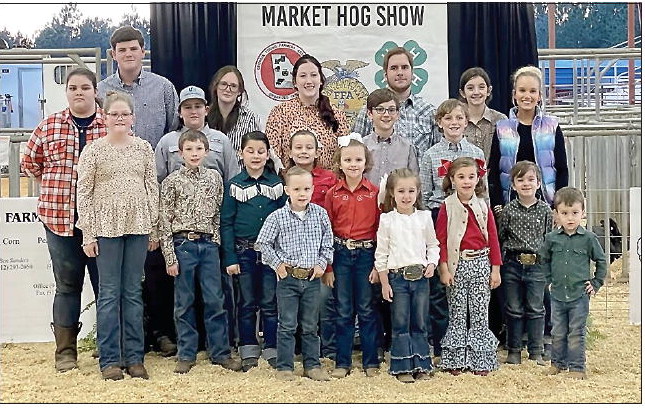 Students of all ages competed for the blue ribbon on Monday, February 13, as the Toombs County Young Farmers program held its annual local hog show. During this show, students and their swine companions competed in two categories: showmanship and weight class.
A total of 20 students, ranging in age from 2-yearsold to 18-years-old, exhibited 32 hogs throughout the various rounds of competition. The show began with showmanship, which is where the judge watches how the students exhibit their animals. Following showmanship, the competition moved into weight classes where the judge was looking at the animal and how it is put together (conformation), how it moves, and the amount of muscle.
The top 5 hogs were raised by Britten Herndon, who had both the Grand and Reserve Champion pigs, Milo Pittman (3rd), Greer Pittman (4th), and Jeremy Kramer (5th). Britten Herndon was also the Senior Showmanship Champion, and joined three other student showmanship champions, which included Junior Showmanship Champion Braylin Pittman, Cloverleaf Showmanship Champion Hattie Claire Sconyers, and Pee Wee Showmanship Champion Greer Pittman.
Just prior to the final drive, a new event was showcased – an adult showmanship competition where 10 adults from the school systems and community competed for top showperson. Mrs. Tonawanda Irie (Toombs County Schools) placed first and Jason Colbert (Community Hospice) placed second.
Complete Results
Pee Wee Showmanship
1. Greer Pittman – age 4 2. Milo Pittman – age 4 3. Granger Pittman – age 2 4. William Milligan – age 4 Cloverleaf (Elementary) Showmanship 1. Hattie Claire Sconyers – 1st Grade 2. Lawson Beckum – 4th Grade 3. Tatem Pittman – 3rd Grade 4. Olivia Richter – 4th Grade 5. Luke Hopkins – 3rd Grade 6. Tilly Baker – 3rd Grade 7. Olivia Milligan – 1st Grade 8. Brynn Baker – 2nd Grade Junior Showmanship
1. Braylin Pittman – 6th Grade 2. Gavin Simpson – 5th Grade 3. Ansleigh Edwards – 8th Grade Senior Showmanship
1. Britten Herndon – 12th Grade 2. Jeremy Kramer – 12th Grade 3. Amelia Richter – 10th Grade 4. Ryleigh Phillips – 12th Grade 5. Emmie Lynn – 12th Grade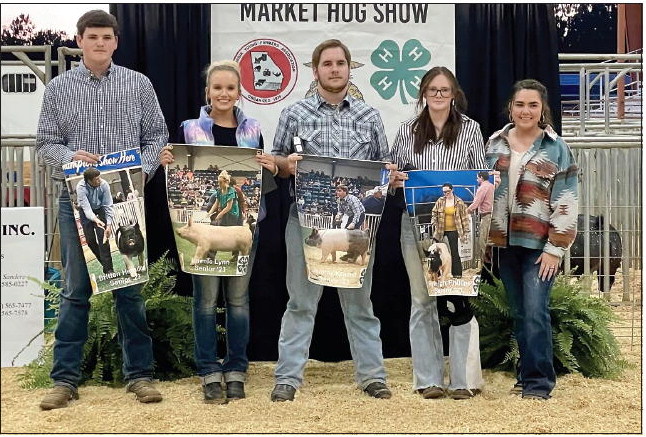 RETIRING SENIOR SHOWMEN – 12th Grade Showmen were honored with a banner during the show, as this will be their last time showing as a student at the Toombs County Ag Arena. L to R: Britten Herndon, Emmie Lynn, Jeremy Kramer, Ryleigh Phillips, Toombs County High School Agriculture Teacher Chasity Knight.