Posted on
Lessons in Chemistry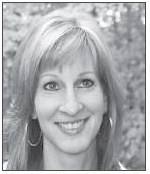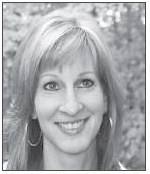 One of my friends had suggested I read it, and so I picked it up and opened it. I devoured it — couldn't read it fast enough.
Lessons in Chemistry, the awardwinning book and New York Times bestseller by Bonnie Garmus, captivated me from cover to cover. I felt an immediate connection with it and the main character, Elizabeth Zott.
Elizabeth is a chemist in the 1950s, when women in male-dominated fields were not welcomed or taken seriously in the workplace.
I didn't study chemistry in college. I studied engineering and graduated with a degree in engineering in 1988 — three decades after Elizabeth Zott's fictional story unfolds. Yet, I was also subjected to some of the demeaning inequalities and sexist behaviors working as a young woman in a male-dominated workplace. I've shared some of these stories in previous columns, and today, I'll share some more.
Like Elizabeth, I, too, endured vulgar remarks — comments so filthy, I was ashamed to even share them with my husband.
In two parts of the book, Elizabeth is the victim of both physical and sexual assault in the workplace. I was touched inappropriately on a few occasions. One time, as I walked down a long aisle in our office, I realized that I had forgotten something and quickly stopped and turned. This sudden reversal caused a male coworker's hands to collide with my groin area. "John" had been following me closely and quietly down the aisle — his hands making comical grabbing gestures an inch away from my buttocks as I walked — while other male coworkers watched and giggled. I turned quickly and watched as his hands made contact with my body. After witnessing my anger and disapproval, my supervisor advised me to "let it go, because the guys were just having a little fun with you."
Back to the book… Elizabeth visits another laboratory to "acquire" beakers and supplies she needs, and that's when she first meets Nobel-prize nominated chemist, Calvin Evans. He tells her to leave, and based on the erroneous stereotype that all chemists were men, Evans says something like, "They shouldn't send their secretary up here to conduct their business." Elizabeth stares him down, but he never considers (not for a second) that she could be a chemist.
As I read this passage, another memory came rushing back to me. It was 1990, and my husband and I had bought property and built a house. By summer that year, we were looking for an attorney who could handle our closing. I asked my coworkers at Robins Air Force Base for recommendations.
"Call Wayne Lansing," one of the guys said. "He has an engineering degree and used to work in this office. He's a lawyer now."
Three weeks later, my husband and I were seated at a large table in Mr. Lansing's office, signing a myriad of legal papers. Half way through the signing extravaganza, I looked up and said, "You and I have friends in common. I work in Building 640 and 645 over at the base."
He smiled and nodded as I named several of my coworkers' names.
A minute later, Mr. Lansing said, "Well, they are lucky to have you as their secretary. And if you work very, very hard, you can make quite a career out there for yourself."
My husband gasped. I kept my composure and leaned back in my chair and made eye contact with Mr. Lansing.
"Not that there's anything wrong with secretarial work, but what makes you think I'm a secretary?" I asked softly.
"Because you said you worked in the same office where I had worked," he answered.
I stared at him waiting for him to realize his mistake, but he never got there, so I finally helped him.
"Is it out of the realm of possibility that I, too, could be an engineer, just like you? An engineer from the same college you attended — Georgia Tech?" I asked.
He exited the room for ten min- Amber
continued from page 7 A utes and apologized when he returned. I accepted the apology and said, "A woman can do almost anything a man can do."
And if you think sexism isn't alive and well in America, think again. It's not as prevalent, thank God, but it's still out there and for women who experience it, it is demeaning, depressing, revolting and infuriating. And if a woman raises her hand and calls attention to the abuse, she is often labeled as "one of those" — a troublemaker.
Lessons in Chemistry
dredged up a lot of old feelings from a past not so long ago. We've come a long way, baby! But we still have a way to go.