Posted on
Vidalia BOE Approves Leadership Changes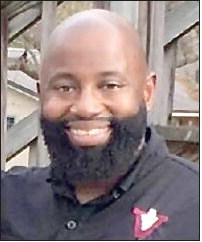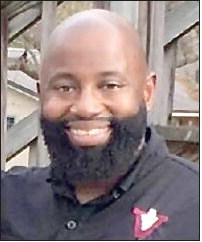 The elementary schools in the Vidalia City School System will have new principals starting next term.
During its regular monthly meeting on February 14, the Vidalia School Board made several leadership changes for the upcoming 2023-2024 school year. Following an executive session, the Board announced that current J.D. Dickerson Principal Brandon Boston will assume the role of principal at Sally D. Meadows Elementary School. He will replace Scott Stephens, who will be assigned to the system's alternative school.
Current J.D. Dickerson Primary School Assistant Principal Charleen Norfleet will replace Boston as principal. The replacement for the assistant principal position has not yet been announced. All moves will become effective July 1.
Following the meeting, Interim Superintendent Dr. Sandy Reid, commented, "After much consideration, and conversation, the Board voted to implement the leadership changes that were recommended. We feel that these changes are positive ones and will allow for the continued growth of our students and system. We are excited to see what these changes will bring about, and anticipate nothing but great results."
Dr. Reid added, "Brandon has been in a leadership position for 9 years, and has excelled and impacted every school he has led. Part of his leadership team at Dickerson is Mrs. Norfleet, who we feel is ready to lead a team of her own. Her hard work and dedication to the students and staff of JDD has been nothing short of great, and we look forward to seeing her and her team build on what Mr. Boston has begun."
Boston also commented on the change, sharing that his return to Sally D. Meadows Elementary School is a bittersweet one. "It's an honor to be the new principal at Sally D. Meadows. I started my career in Vidalia City Schools as the Assistant Principal at SDM and to come back 9 years later as principal is special. I am looking forward to working with the team at SDM to give students and parents a great school experience. I am going to miss the staff and students at JDD. The staff and students will be in great hands with Mrs. Norfleet as Principal."
Norfleet shared her excitement for the opportunity. "I am extremely humbled and honored to have this opportunity to serve at J. D. Dickerson Primary School in the role as principal for the upcoming school year. Our mission is to continue the great work that has been accomplished under Mr. Boston's leadership. We want to finish this year strong and get to work preparing for next year," she emphasized.
Other Personnel Changes Former Assistant Superintendent Ginger Morris's resignation was accepted by the Board at a called meeting on February 6.
Several resignations and retirements were accepted by the Board at the February 14 meeting, including Vidalia High School Math Teacher Sharon Hodge, JDD Teacher Belinda Warnock, JDD Paraprofessional Emily Kilgore Sellers, JDD Paraprofessional Teresa Brown, and English Language Learners (ELL) Teacher Mary Morris, all of which will be effective at the end of the current school year. The immediate resignation of JDD Paraprofessional Casey George was also accepted.
Technology Report
Technology Director Sabrina Wiggs informed the Board that the position for the district-wide technology support person had been made public, and she is anticipating that applications will forthcoming.
She also told the Board that all the cabling for the internet supply for the school system's ESports program had been completed.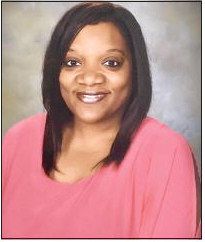 Charleen Norfleet