Posted on
Meet the Dancing for the Stars Dancers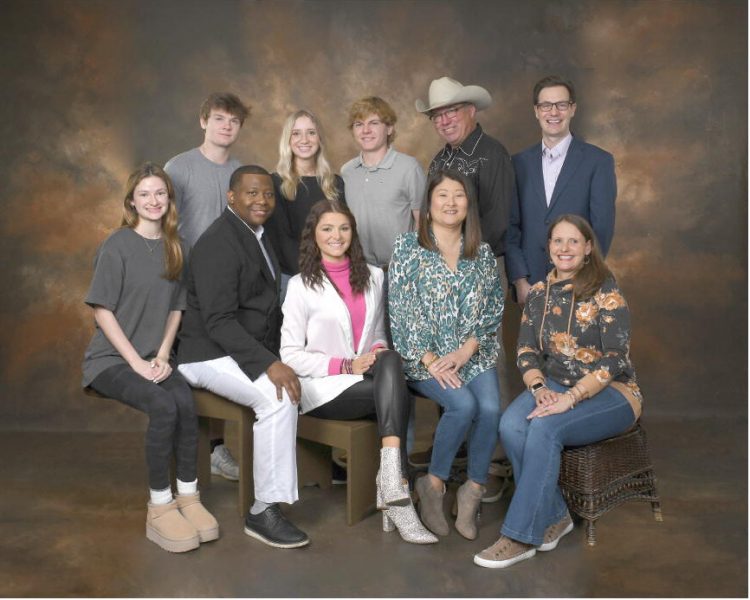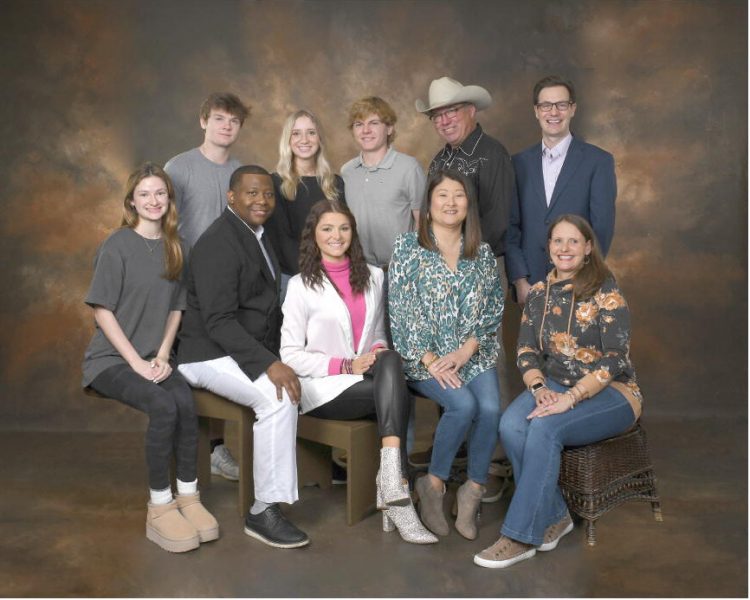 The local Power of the Purse organization is preparing to dance the night away at the 12th Annual Dancing for the Stars Event, which will be held on Thursday, March 2, at Hawk's Point.
"We have five couples who will be competing for the trophy, but the real winners are our Toombs, Montgomery and Wheeler United Way agencies that work to meet the needs of the people in our community," local United Way Director Patricia Dixon commented. "We call our event Dancing 'for' the Stars because the real stars are the people in our local community who will be helped by the money raised by our talented dancers."
This event is available to Power of the Purse members as a way to thank them for their contributions to United Way. Power of the Purse is a United Way women's organization, with members in Toombs, Montgomery and Wheeler counties. Each member contributes a minimum of $500 per year to United Way, with the goals of impacting the community to make it a better, stronger place to live, work and raise a family. The organization recognizes the key role of women in enhancing the quality of life in the tri-county area and works to inspire other women to give.
Current Power of the Purse committee members working on the event include Dancing for the Stars Chair Kelly Stuckless, Membership Chair Lucy Whigham, Melissa Bruce, Karon Durden, Amy Gilles, Natosha Goss, Jordan Robins, Angela Combs, Linda Eason, Maria Gibase, Brianna Hasbrouck, Marsha Temples, and Amanda Higgins.
This year, several of the couples competing for the cause are youth within the community, who Dixon said volunteered to participate in the event. "It makes me so excited that young people value the organization enough to want to be a part of this event," she emphasized. "I cannot wait to see what they do."
Among these young individuals competing are Nick Powell and Riley Corner, Lily Williams and John Colby Thompson, and Kylin Miller, who is paired with Martin Luther Wardlaw. Other competitors include married couples Angela and Charles "Tex" Lane, and Matt and Brianna Hasbrouck.
Nick & Riley
Nick Powell is the son of Power of the Purse Member Denise Powell, and is currently working at DOT Foods while working on his business and management degree. He enjoys hunting, fishing, and playing golf in his free time.
He will be dancing through the decades with his partner, Riley Corner, who has made herself known in the community through her participation on the Toombs Montgomery Youth Leadership and Meadows Youth Advisory Board in 2020, reception of the 2022 Southeastern Technical College GOAL Student of the Year, and various speaking engagements. Currently, Riley works as a registered nurse the Memorial Health Meadows Hospital, and enjoys spending her free time with her family and friends while playing pickleball and traveling.
The couple emphasized their passion for this cause. "I believe the event takes place for a very great and important reason. The United Way of Montgomery, Toombs, and Wheeler Counties is a very inspiring organization. The lives they change in the community is very motivating for me to take place in the event," Nick commented.
Riley added, "I am always looking for ways to get involved and help people. Participating in this event allows me to do both. I believe this event is important because it helps support the United Way's purpose of building a stronger and healthier community. It has been amazing to see everyone come together and support each other with the overall goal of giving back to those in need. I am excited to be able to meet the members who support our community and help make it a great place to live in. It has been so much fun planning for the big night. I can't wait to get on the stage and dance!"
John Colby and Lily
John Colby Thompson is an 18-year-old Vidalia Heritage Academy (VHA) senior, who has been very active in athletics throughout his high school tenure, having played football and tennis, and run track. He is a member of the 2021 GAPPS Varsity Football State Championship team, and plans to attend Georgia Southern University after graduation to pursue a degree in finance.
He is dancing with fellow VHA Senior Lily Williams, who has solidified her legacy at the school, as she was named Homecoming Queen and Varsity Cheer Captain in 2022. She currently works at S'Moore Coffee Shop in Lyons and is looking forward to attending Georgia Southern University in the fall to earn a degree in business. The pair spoke of their excitement for the event. "I am glad to be able to give back to my community!" John Colby emphasized, as Lily stated, "I'm super excited to get on the dance floor and raise money for a great cause!"
Martin & Kylin
Toombs County native Martin Wardlaw, known better to the community as Luther, is the son of Reverend Dr. Carl Wardlaw, Jr., and Mary Wardlaw. He attended Brewton-Parker College where he received his Bachelor of Arts in Music. Upon graduation, he and his four brothers founded the Stellar and Dove Award-nominated gospel group, "The Wardlaw Brothers" where Luther became the primary songwriter and lead singer.
Luther has written several singles that topped the Billboard gospel charts and has a hit album that found its way to #1 on Billboard's Gospel sales chart. He has appeared on BET, UPtv, TBN, Bobby Jones Gospel and Family Feud with Steve Harvey. He is also an accomplished actor and in June of 2021, he produced the film Blue Lightning. In 2004, he co-founded the Hand to Hand Heart to Heart Mentoring Program which provided counseling and tutoring assistance to at-risk youth. He also founded Rei'L Worldwide, which is a nonprofit organization geared toward providing services in the areas of housing, financial literacy and stability, transportation, rehabilitation, employment and mental health therapy. He is the President and CEO of Ascension Records, which is an internationally-known record label, and he has created a Christian clothing brand called "Altar Before Anything Clothing and Accessories." He has four children, Lyric Alexandria, Martin Luther II, Kennedy Marie, and Ava Rei'l.
He is dancing with 16-year-old entrepreneur Kylin Miller, who currently owns The Frilly South boutique with her mother, Casey Miller. She is working day in and day out to obtain her 7th national title with her forever dance home, Love 2 Dance in Mount Vernon. She plays a very active role in her church's children's programs, Kidz Power house at Calvary on Aimwell. She is very active in her community though her platform, Made of Lightning: A Girls Confidence Code, where she started her outreach programs, Oopsie bags, and A Girls' Confident Christmas.
The pair shared their perspective on the importance of the event. "I'm excited to be fundraising to support a great cause that I believe in," Luther said. Kylin continued, "I'm very thankful Luther has chosen me as his partner, so I can use my talent to help fundraise for a cause that is so helpful to the community I love!"
Angela & Charles
Charles "Tex" Lane is a native Texan who moved to Vidalia in 1991 to take a job as the "gas man" with Brilad Oil Company, now known as Woodland Oil. Charles grew up in Abilene, Texas, where he enjoyed hunting, fishing, and shooting skeet. His skeet shooting led to 6 world championship titles and an invitation to the 1984 Olympics in Los Angeles. He attended North Texas State University in Denton, Texas and graduated from McMurry College in Abilene. He claims his Social Dance course at North Texas was the best money ever spent! Today he enjoys reading, spending time outdoors, canoeing the Ohoopee River, and playing golf. He met his wife, Angela, at Walmart and they have been bootscootin' ever since. Charles and Angela have a 13-yearold son, Brady Lane, named for Brady, Texas, which is known as the "Heart of Texas."
Tex will heat up the dance floor with his wife, Angela, as they make sure that their performance is "hot, hot, hot!" Angela works as a paralegal at Bryant & O'Connor Law Firm, and currently serves on the board of the Mercy Ministries, United Way, and the Sweet Onion Golf Authority. She loves spending time with her family and friends, beach trips, and Disney.
Angela spoke on behalf of the couple about the upcoming experience. "This event will take us out of our comfort zone but we're up for the challenge!" she emphasized. "The United Way is such an important part of our community. The funds raised support many local agencies who are making a big difference to so many people, from children to senior citizens. You never know when you may be the one in need of assistance!"
Matt & Brianna
Matt Hasbrouck and his family have lived in Vidalia for almost 2 years now. He and his wife, Brianna, have two girls Addie, age 7, and Brynlee, age 6, who attend Vidalia Heritage Academy. He keeps busy as the Chief Executive Officer at Meadows Hospital, and recently served as the chair of the Greater Vidalia Chamber REACH campaign. Matt is also a member of the Rotary Club, and can be found outdoors during the weekends, working in his yard.
He will be taking the floor alongside his wife, Brianna Hasbrouck, who hopes that her daughters, who dance at Studio South in Metter, may share some tips on the task. Brianna has had a blast teaching classes at Vidalia Barre several mornings a week and has taught fitness classes for the last 8 years. She serves on the Board of Directors for United Way and The Refuge Domestic Violence Center and volunteers for Imago Dei Missions in Lyons.
This team has a heart for service and is excited to use it in this unique new adventure!
Tickets & Voting
To receive tickets to this event, you must be a Power of the Purse member, which costs $500 annually. These membership dues may be paid monthly, quarterly, or in one lump sum. This event is only open to Power of the Purse members and one guest, and to the sponsors who make this event possible. For more information on becoming a Power of the Purse Member, call 912537-2776.
Voting will occur at the event, but is also happening now online at the event website, which can be found at https://vidaliadancingforthestars. com.
Sponsors
Along with Cal Berry, who has provided catering and decorations for several years of the event, several sponsors make this event possible. They are: Presenting Sponsors: Memorial Health Meadows Hospital, Paul Thigpen Automotive Group, Peoples Bank, Plant Hatch, Trane, South Central Realty Jitterbug Level: Ameris Bank, EZ-E Photography Tango Level: Community Hospice, Vidalia Federal Savings Bank, DOT Foods
Foxtrot Level: Chapman Pharmacy