Posted on
continued from page Georgia ( ….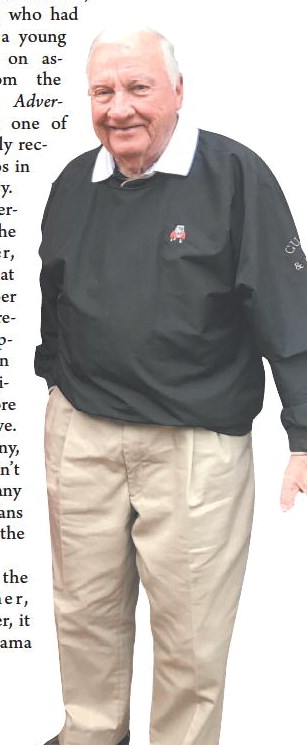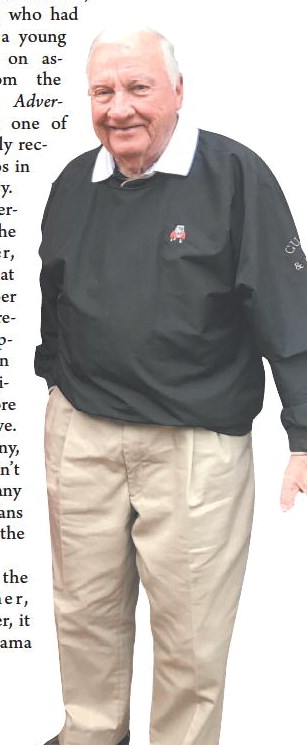 continued from page
Georgia ( Sports Illustrated named Uga the nation's No. 1 collegiate mascot), but the Seiler children— Swann, Charles, Bess and Sara—know Uga as the family pet.
Sonny took bows when Uga went on official display in an era when women were not allowed on sidelines and in locker rooms, but if the Uga's could talk, they would sing the praises of Mother Cecelia.
In my mind's eye, I can see Uga walking in the senior parade, a custom that once was a highlight of halftime of the annual homecoming game. I can see him in his tux at the Heisman dinner honoring Herschel Walker. I can see him visiting the various schools and colleges on campus, and I can see him on a block of ice in his doghouse between the hedges with network cameras showing his smiley face to a national audience.
Nobody has underscored the labor of love greater than the Seiler family. As the day-to-day function has segued into the confines and embrace of the Seiler's only son, Charles, the mascots remain in good hands. It is now Mother Wendy who is available for any Uga beck and call, which is a reminder that caring for the Uga's requires, in addition to love, energy and sensitive management. The Uga's are special so they must have a special diet and there are abundant special needs.
There is one parting shot from the Sonny era which might make your day. When Uga V jumped at the Auburn receiver, Robert Baker, who had taunted him, a young photographer on assignment from the Montgomery Advertiser, snapped one of the most highly recognized photos in Georgia history.
In a conversation with the photographer, she noted that the newspaper had so many requests for copies that they, in those pre-digital days—wore out the negative.
Said Sonny, "Wow, I didn't know that many Georgia fans would order the photo."
Replied the photographer, "Oh, Mr. Seiler, it was the Alabama people."