Posted on
2023 Session: Week 6 Update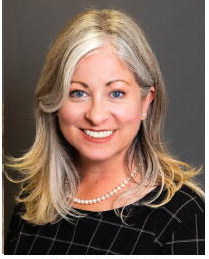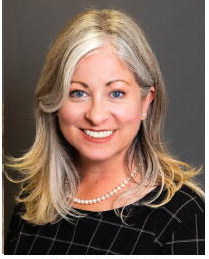 During week six of the 2023 legislative session, we met in the House Chamber for four days and reached Legislative Day 20, marking the halfway point of the session. We only have 20 legislative days left to complete our business, and the "Crossover Day" deadline is rapidly approaching. With that in mind, my colleagues and I voted on many bills on the House floor that aim to better the lives of each and every Georgian, including legislation that would directly serve the citizens of House district 156.
To support our school systems, particularly those in rural areas, we passed House Bill 81 to revise the qualifications and implementation of grant funding opportunities for lowwealth K-12 school systems. This legislation would update the eligibility criteria for existing project-specific capital outlay grants, which fund school construction and maintenance projects. To be eligible, a local school system would have to be ranked in the bottom 25 percent of SPLOST collections and in property value in the state. With low SPLOST revenues, many school systems in rural Georgia cannot afford to build new facilities on their own, but these grants would help them upgrade old buildings and aging infrastructure to offer safer learning environments for our students and teachers.
Another bill we passed this week, House Bill 129, would improve the maternal health of extremely lowincome pregnant women by expanding eligibility criteria for Temporary Assistance for Needy Families (TANF) benefits. Currently, this federal program provides temporary monthly assistance to extremely low-income families with the goal of moving these families toward economic freedom and self-sufficiency. However, it is not available to pregnant women. This bill would change that. Extending these benefits to pregnant mothers is one of Governor Kemp's priorities, and I am glad that the House took a step toward alleviating some of the financial burden for these expectant mothers so they can focus on their prenatal health.
We passed another measure this week that would encourage better health outcomes for all Georgians, especially those with cancer. House Bill 85 would require health insurance policies to cover biomarker testing for the diagnosis, treatment, management, or ongoing monitoring of a disease or condition, like cancer. According to the National Cancer Institute, biomarker testing analyzes a patient's tissue, blood, or other biospecimen to look for biomarkers or tumor markers. Each person's cancer has a unique pattern of biomarkers that can be used to clarify a diagnosis and even determine the best treatment for that individual. While this testing is predominately used for cancer, it could soon be used for other conditions, like Alzheimer's disease. This legislation would give Georgians coverage for this innovative approach to testing and help doctors figure out if treatment would be effective or not, saving patients and taxpayers valuable time and money by not using ineffective treatment.
My colleagues and I also passed House Bill 87, or the "Completion Special Schools Act," to create additional educational pathways for at-risk students to earn their high school diplomas. HB 87 would authorize the State Board of Education (BOE) to adopt policies to allow the establishment, funding, and operation of "completion special schools." These completion special schools would allow students who are behind on high school credits, at-risk of dropping out of high school, or have already dropped out, to earn their diplomas with greater flexibility through online instruction or night classes. This new educational model would help more Georgia students by increasing the number of completion special schools throughout our state, and it would allow state funding already set aside for these students to flow into the new schools. These new completion schools would allow students who turn 18 to self-enroll in courses until they are 22 years old. HB 87 would also authorize the state's three existing alternative education charter schools to transition into this new completion school model before the next school year. Many school superintendents support this bill as a way to help raise graduation rates across the state and produce a more skilled workforce. I am proud of the education committee that worked so hard on this legislation to allow struggling high school students to cross the finish line to earn their high school diplomas.
Some of the other bills that passed out of the House during the sixth week of session include: • House Bill 132, which would allow the use of ungraded lumber to build nonhabitable accessory structures on property zoned or primarily used for residential or agricultural purposes; • House Bill 143, which would require the Georgia Department of Community Health to cover continuous glucose monitors (CGMs) as a pharmacy benefit rather than a medical benefit.
CGMs can make it much easier for those living with diabetes or hypoglycemia to monitor their blood sugar patterns and manage their health. This legislation would ensure that CGMs are included as a pharmacy benefit for the state's Medicaid patients so that those individuals have access to these crucial and lifesaving devices in a timely manner.
Any time hospital visits are avoided because a patient is able to accurately monitor and control his or her diabetes, it saves Georgia taxpayers money.
• House Bill 215, which would allow for licensing of advanced practice registered nurses (APRNs); this bill would also allow APRNs and physician assistants to prescribe handicap stickers to patients.
This past week I was so happy to visit with: • A group from the Jes samine Place in Fitzgerald when they came to the Capitol. The Jessamine Place provides day services, supported employment, and residential alternatives for very special citizens who need them.
• Stevan Van Hook and President DeAnnia Clements from Wiregrass Georgia Technical College, who were at the Capitol for a TCSG senior leadership event; • Jennifer Griner, Ben Hill Chamber of Commerce, and Jason Dunn, Ben Hill Development Authority, were in town with South Georgia Leads.
I regret that I missed a visit from Jed Adams with the Toombs County Young Farmers on a day that I missed session due to illness. He was at the Capitol advocating for south Georgia agriculture.
The House of Representatives will resume its work on Tuesday, February 21. When we return, we will only have eight legislative days remaining until the "Crossover Day" deadline.
I hope you will reach out to me with your thoughts or concerns regarding legislation that is still up for consideration. If you are planning to visit the Capitol, please let me know. You can contact my Capitol Office at [email protected] ga.gov or 404-656-0325. It's a privilege to serve the best district in Georgia. Thank you for allowing me to be your state representative.