Posted on
RTCA's Geometry Class Receives a Special Visit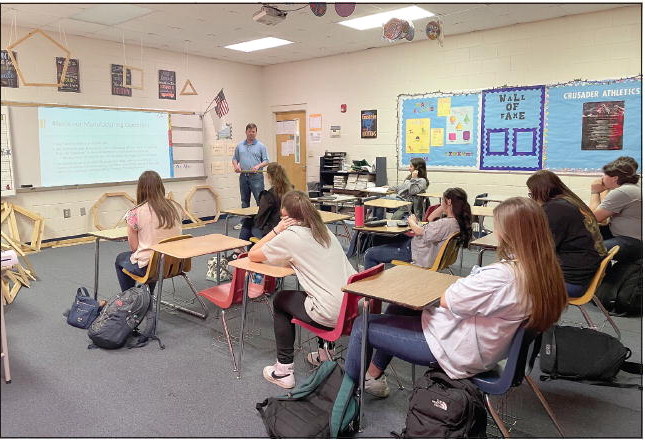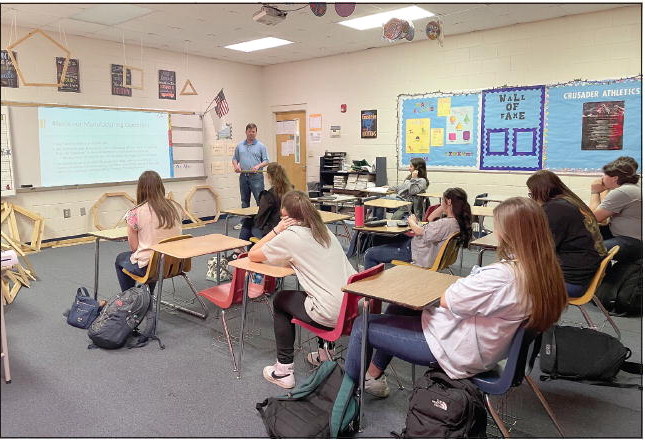 Robert Toombs Christian Academy's Geometry classes have been working on perimeter and area of shapes (quadrilaterals, triangles, and circles). They progressed into determining the perimeter and area in square footage of one of the buildings on campus by measuring each room, the doorways, and window locations. This provided them with information to be able to create a 'blueprint' on graph paper of the entire building.
Each student was put into a group that was responsible for measuring a few certain rooms in the building. Each student from each group was then partnered with members of the other groups to put their rooms together to create the entire building blueprint. Each student had to understand a 'scale factor' when applying the measurements of the rooms in feet and how they could draw and represent that on graph paper that was smaller than 1 foot.
They were then able to have a local area professional in the building industry come and speak to the class to help tie together the classroom application to everyday business. Adam Moore, part owner of Lark Builders, alumnus of RTCA and a current Board Member, came in for the day and spoke with the geometry students. He provided valuable feedback as to how perimeter and area are crucial items to their everyday operation with the buildings that they fabricate and sell.
The foundation of understanding these principles has allowed for the growth and development of their business model, which has also allowed them to expand with technological advancements in computer software using the applications of geometry. The students appreciated his time, knowledge, and wealth of information and look forward to incorporating more of these opportunities as the school year progresses.