Posted on
MCHS Beta Successful at State Convention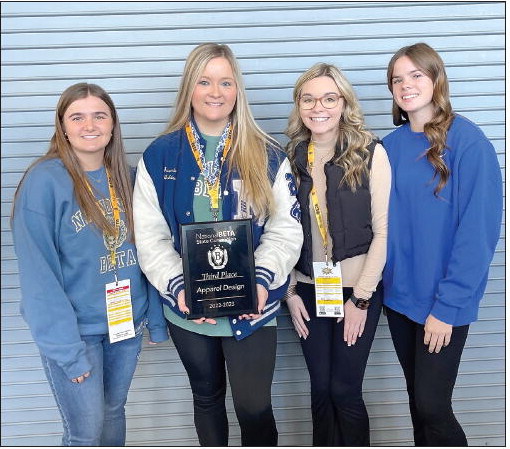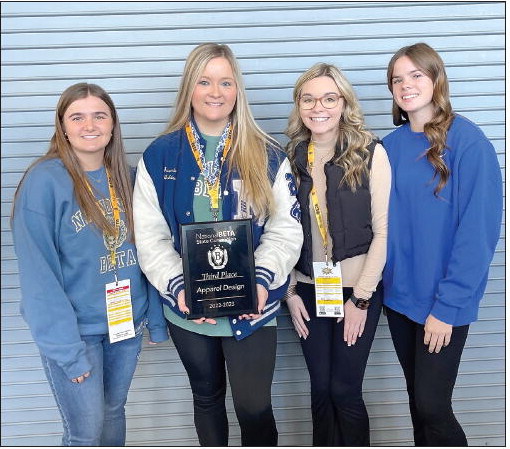 Montgomery County High School (MCHS) Senior Beta Club brought home several awards in state competitions at the Georgia Senior Beta Club Convention in Savannah on January 25-27. These honors have earned the students a chance to compete on the national level at the National Senior Beta Convention, which will be held in Louisville, Kentucky, in June.
The group took home placements in the 9th Grade English Language Arts, Book Battle, and Apparel Design competitions. The school's Beta Club also was recognized at the convention for placing first in the on-site scavenger event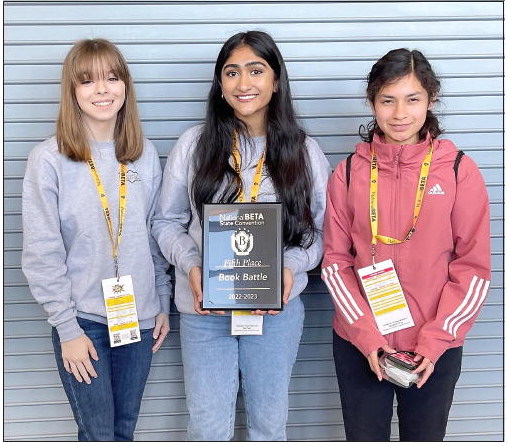 BOOK BATTLE – These students worked together to earn 5th place in the convention's Book Battle literature competition. L to R: Paris Ann Thornton, Tulsi Patel, and Yarizbeth Ortiz.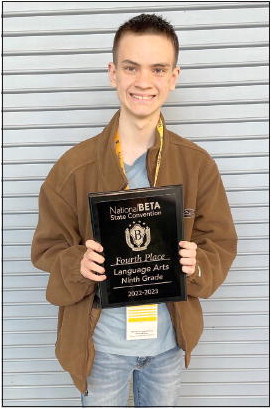 NINTH GRADE ELA – Montgomery County High School Freshman Hilton Williams placed 4th in the weekend's English Language Arts (ELA) competition for his grade level.