Posted on
Lions & Lighthouse Work to Give the Area Sight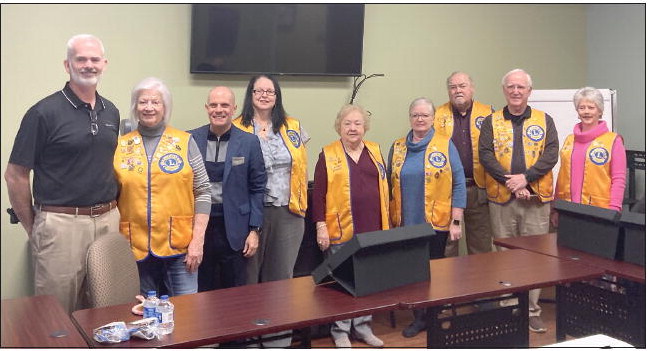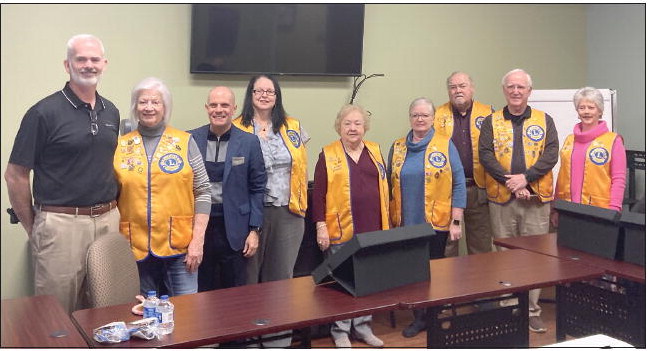 The Georgia Lions Lighthouse Foundation brought equipment and employees to provide 15 patients from the Mercy Clinic in Vidalia with eye exams and prescriptions on Wednesday, January 25, because of a partnership between the group and the Lyons Lions Club.
According to Lyons Lions Club President Lucretia Nobles, this is the Lighthouse's first trip to Lyons, as the team brought two technicians for the optometry equipment, computers that connect the patients with an optometrist though telemedicine, and a variety of frames for the patients to choose from when ordering new glasses. These exams come at no cost to Mercy Clinic patients, and frames fit with new lenses start as low as $15 without any add-ons.
"It's a blessing to have the Lighthouse here today. We have so many people who have needed eye exams, and now they finally can get them," Mercy Ministries Executive Director Clint Hutcheson commented. He added that plans are being made for the group to return to the clinic in April to hopefully serve more of the 25 patients on the waiting list for eye exams.
"This is the first time they have been [in the area], but hopefully they'll be on a routine to visit here more often," Nobles explained. "The group is able to provide exams and prescriptions for the Mercy [Clinic] patients, and we are very grateful for the ability to utilize this organization to better serve our community."
Nobles shared that some individuals who are not patients of the Mercy Clinic may also qualify to be seen by the Lighthouse professionals. "Lion Christian Burton is our liaison for the application process; it is online at the Lighthouse Foundation website, but Burton helps with any questions and with those who are not comfortable with the online application process," she explained. About the Lighthouse
The Georgia Lions Lighthouse Foundation was created by the Atlanta, Moultrie, and Albany Lions Clubs after these organizations contributed $1,000 to the "dream" of blind Atlanta Lion Tom Bingham in 1949. Since then, the Lighthouse has strived "to create a better Georgia by bringing individuals into a world of sight."
Along with providing glasses and eye exams at low costs to those in need, the Lighthouse also collects used glasses to recycle and provideS necessary eyewear to those in foreign countries serving as medical missionaries. In Vidalia and Lyons, the Lions Club has provided 6 drop-off locations for used glasses; Lion Helen Hunt, who ensures the glasses reach the recycling center in Atlanta, then picks the used glasses up monthly. For more information on the location of these drop-off location, contact the Lyons Lions Club.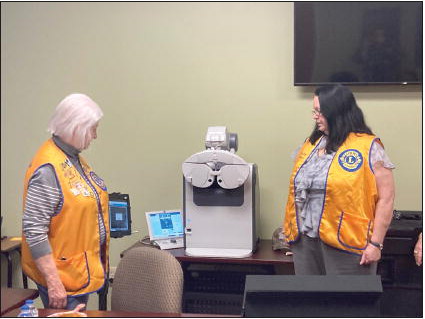 USE OF TELEMEDICINE — The Lighthouse utilizes technology to have an optometrist control the lens devices and speak with patients through telemedicine. Here, Lyons Lions Club President Lucretia Nobles (left) and Lion Helen Hunt (right) admire a piece of the equipment.Photo by Makaylee Randolph