Posted on
TCHS Adds Game Day Cheer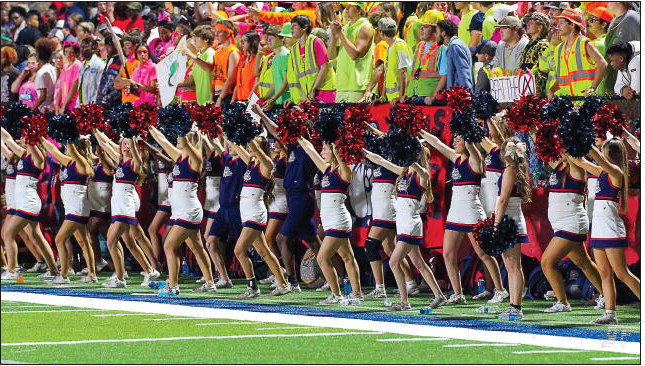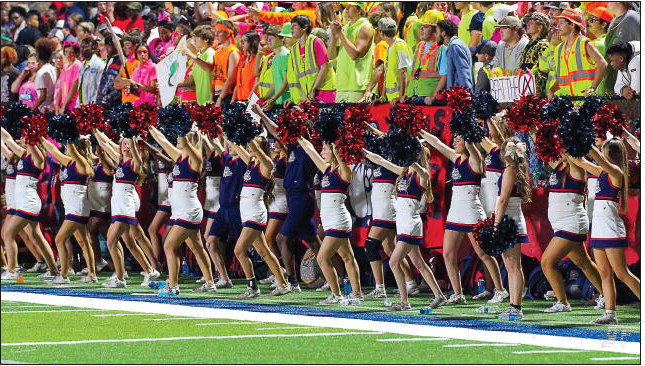 Courtesy of TCHS
The Toombs County High School cheerleading program will be participating in the GHSA Game Day Competition Season this year. This will be the first season for the Lady Bulldogs squad. This competition season is different from the fall competition season in that each team participating is showcasing its best crowd-leading material in a band chant, crowd-leading cheer, and fight song. All three elements are performed one after another to create the competition routine. The performance is meant to mimic a game day atmosphere and show how well a cheer team can lead a crowd. You will see the use of crowd-leading tools such as signs, poms, flags, and/or megaphones. The Toombs County Cheer Dawgs are looking forward to experiencing this new competition and are excited to showcase their Bulldog spirit!
TCHS will compete in two competitions. On February 11 the Bulldogs will be at Effingham County High School. This is a qualifying event for the State Competition. They will then head to Columbus State University on February 24 for the State Championships.
The members of the TCHS Game Day Squad are: Ella Kate Adams, Ava Anderson, Bentlee Beasley, Caley Anna Braddock, Kamille Collins, Gabe Davis, Kensley Davis, Kaylee Fulmer, Carli Hackle, Chloe' Holcombe, Jacey Hutcheson, Taylor Hutcheson, Janee Johnson, Mary Ellen Jones, Abby McLendon, Kinsley Monroe, Cadence Oliver, Melea Pittman, Cloey Sanders, Sydney Smith, Erick Stevens, Allie Walker, and Alli Waller. They will be coached by Head Coach Joanna Humphrey, and assistant coaches Nikki Larsen and Tilly Christian.