Posted on
Man Walks Away Unharmed From Flipped Truck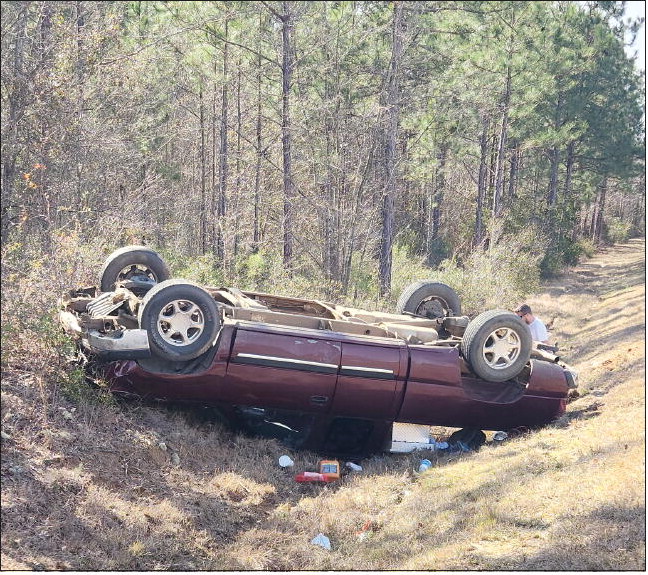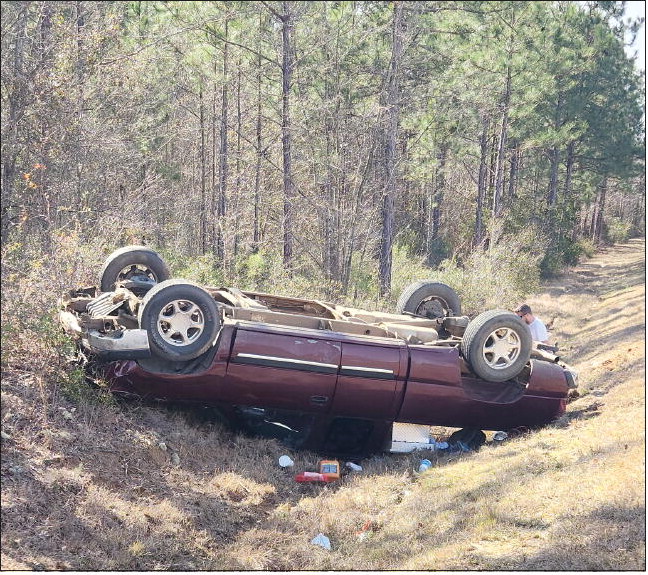 A man walked away from a single-vehicle accident with no obvious injuries on Monday, January 16, after climbing out of the window of his overturned truck near the Toombs/ Emanuel county line.
Toombs County 911 Dispatch received a call regarding a wreck at the intersection of Gillis Road and 5 Points Road at around 11:46 a.m. The caller told Dispatch that a truck had overturned in a nearby ditch and that the driver, later identified as Jeffery Adams, Jr., had crawled out of the window and appeared to be disoriented but unharmed.
Sheriff's deputies, Toombs- Montgomery EMS, and Toombs County Fire Department responded to the scene and evaluated Adams, finding no obvious injuries.
Upon initial investigation, it appears that Adams was traveling northbound on 5 Points Road when his vehicle partially left the roadway and traveled onto the east shoulder of the route. The vehicle then returned to the road and began to skid until coming to a rest in a ditch. The Georgia State Patrol Post 18 – Reidsville is completing the investigation.