Posted on
Longtime Newspaper Workers Retire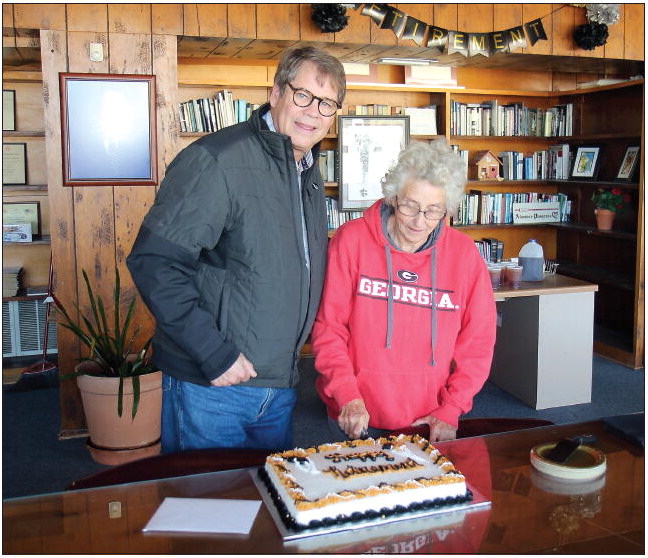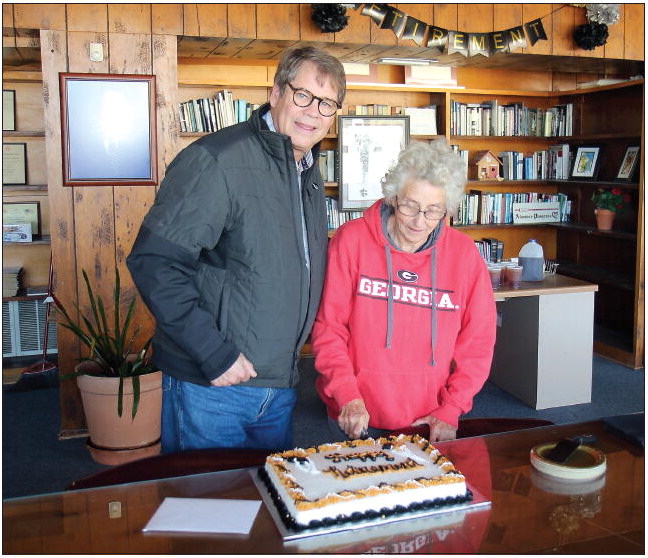 Longtime Employees of The Advance James and Jeanette Edwards said goodbye to their work family on December 1, as the pair officially entered retirement.
Jeanette has worked in the warehouse of the newspaper for many decades, making sure that the publications were addressed to subscribers. Yet, many thought Jeanette would never be capable of such a responsibility. "When she came from the Center, they told me she was very limited in her capabilities," The Advance Owner William F. Ledford explained. "But we didn't listen to that and taught her how to address the newspaper; she's been doing it ever since."
Working each week in the newspaper warehouse, Jeanette, along with her husband James, who helped when available, became a staple employee of the newspaper, and has remained loyal throughout the decades. "Jeanette's loyalty is unmatched," Ledford emphasized. "She works hard, and the newspaper and its people are at her heart."
It is those very people that Jeanette says are hardest to leave. "I'm really going to miss seeing everyone," she emphasized. "We are a family up here, and it is hard to leave your family. I'm very thankful that William believed in me. They told him I wouldn't last, but he taught me, and I did, and it changed my life."
Jeanette looks forward to spending time with her husband and fishing the days away in her retirement.