Posted on
Hower Signs With Barons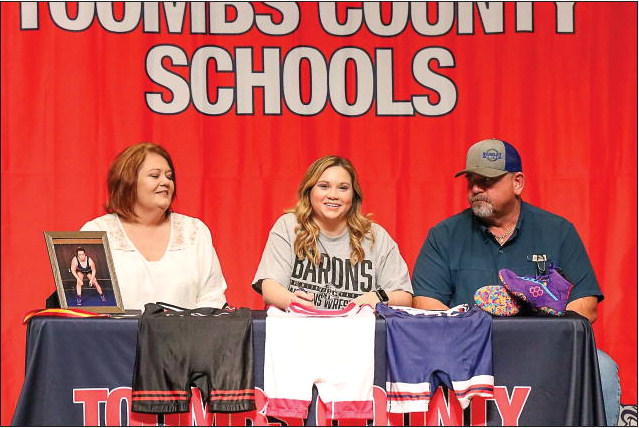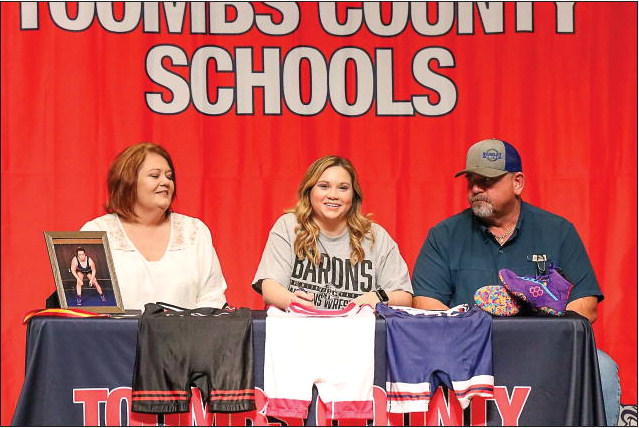 Courtesy of TCHS
Toombs County High School's Emily Hower took the next step in her athletic career signing with the Barons of Brewton-Parker College on Tuesday. This marks the first female wrestler for the MatDawgs to move onto the college ranks.
Hower has had a pivotal hand in developing the girl MatDawgs program, wrestling all four years in high school. She also notched her belt as a state qualifier her sophomore year and was close last year, falling one match away in a stacked weight class. She looks to mark the record books again this season as the first TCHS girl to reach the placement podium at the individual State Championships.
TCHS Coach Todd Allen."It is great to see our wrestlers move on and continue their athletic careers at the next level. This is even more special being our first girl to do it! Emily is continuing to grow, and I have no doubt will continue to make our program proud as she heads to the next level."
Hower was joined by her parents, friends, and teammates on Tuesday during her official signing with Brewton-Parker College.