Posted on
Which Charities Are Honest?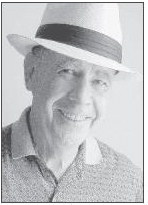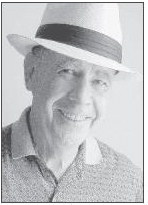 My number came
up. My phone rang and a raspy voice said, "This is your grandson and I'm in jail." The first wrong thing was that if my grandson was in jail, I am the last person he would call. I sympathized and promised to mail him a post card. When he talked money, I pulled the plug. Oh, the things my fake grandson said to me. Oh, the humanity!
This time of year scammers abound.
Honest charities up their advertising during the holidays, one being the Shriners Hospitals.
Shriners are the guys in funny hats (fez) and cars in parades or collecting money in buckets.
Gifts support nineteen (19) Shriners Hospitals for children in the US, with one each in Mexico and Canada. They are state of the art burn centers, cleft lip/palate or orthopedic/spinal chord hospitals. Shriners Hospitals are real medical centers. You can walk in and visit.
Scottish Rite Hospital of Atlanta merged with Egleston Hospital to form Children's Healthcare of Atlanta. There are additional Scottish Rite hospitals and clinics for children in other cities.
The term "RiteCare" is copyrighted by the Scottish Rite Childhood Language Program (SRCLP). The clinics provide evaluation and treatment of speech and language disorders in children. The term has been adopted by other groups so you have to ask.
The York Rite of Freemasonry supports medical research and helps children with language issues such as "Central Auditory Processing Disorders."
The Knights Templar Eye Foundation supports pediatric ophthalmology research through research grants.
St. Jude Hospital for Children in Memphis is a leading medical and research hospital for children with leukemia and other cancers.
These groups care for children — any kid with a need without regarding family income.
What about "Kars for Kids," the ad with the catchy jingle? What do they do? Do they have a hospital or clinic?
Nope. There is no hospital. What they do with donations, other than paying for professional fundraisers and television commercials, is not revealed.
CBS News says that it should be revealed up-front that their millions of dollars pay for social programs for children of just one particular religious group and nobody else.
If they revealed that in the ads, I'd have no issue with it, but they do not and I do have a problem with that.
There are commercials showing pathetic dogs and cats. Images tug at your continued from page
heart, but knowing where the money goes might tug at your temper.
A CBS investigation found that ASPCA raises millions through television ads and even raised over three million dollars in 2019 by selling their donor lists. The report is posted on the internet.
Do your own research. Call your local animal shelter and ask how much the national ASPCA shared with them.
CBS says gifts are "shared" with "groups unrelated to animals" and which you might never financially support.
The next time poor little dogs and cats show up on TV, grab a hankie and have a good cry.
Then write out a check to your local animal shelter.