Posted on
out of
CONTEXT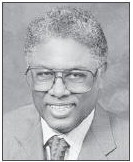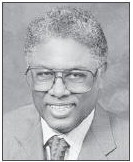 A compilation of quotations on a variety of issues by national, state and regional writers, well-known personalities, just plain everyday people and from various publications collected by the editors of THE ADVANCE.
Quotes for our Times:
'Ours may become the first civilization destroyed, not by the power of our enemies, but by the ignorance of our teachers and the dangerous nonsense they are teaching our children.'
— Thomas Sowell
Rebecca Downs, Web Editor at Townhall. com: Karine Jean-Pierre starts off new year just as confused as ever.
Not only did Jean-Pierre claim that President Joe Biden 'is a president who has been working since day one to work on border security, to make immigration a priority,' it's Republicans who are at fault. Such is a narrative Jean-Pierre has stuck to before.
Even as [Peter] Doocy continued to push the press secretary on as to if anyone in the administration believes that the border is secure, Jean-Pierre constantly deflected. 'The president has taken historic actions–right?–that no other president has been able to do,' she offered. If anything is 'historic,' it would be the failures, and the record-high border encounters experienced during this administration.
Terence P. Jeffrey, editor-in-chief of CNSNews: In 2022, Biden increased debt $11,374 per Worker — but for what?
In an era when the federal government is spending massive amounts of money on activities that are not true constitutional responsibilities of the federal government, it is absurd that that government does not engage in the modest expenditures needed to do something as fundamental as securing our border.
The next time the Republican House passes an omnibus spending bill it should include language to completely fund the barriers and manpower needed to actually secure our southern border. It should leave the Senate leadership and Biden only one choice: close the border or close the government.
Legal immigration is a great American tradition and should continue. But illegal immigration is wrong and needs to be stopped.
Greg Gutfeld, host of Gutfeld! and cohost of The Five: Goldman Sachs' 'free' perks for its employees are vanishing faster than a CNN anchor As many as 4,000 'low performing' employees, 8% of the Goldman workforce could potentially be laid off. So they might as well buy the coffee then at least they already have a cup for people to drop change into. That was mean. I actually feel bad for them. But this is happening to everyone, not just Wall Streeters. So many Americans are dealing with inflation and an uncertain future. And for that misery, of course, you can thank Joe Biden's America. Am I right, people?