Posted on
Lady Eagles Rolling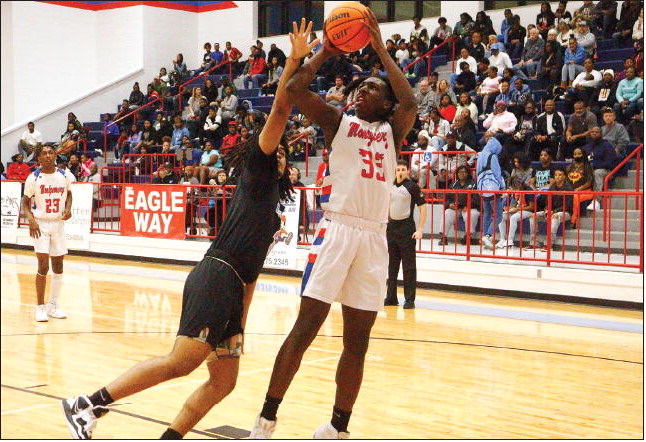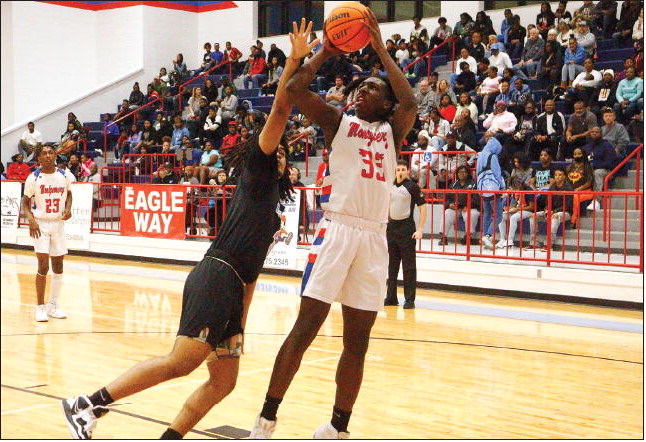 The Lady Eagles of Montgomery County High School improved to 13-1 on the year with two more wins last week. The boys dropped to 4-8 after they lost both of their games last week.
Girls vs. E. Laurens
It was a close win for the Lady Eagles over the Falcons. MCHS was on top 7-4 early in the game, and were up 11-6 in th second quarter. The Falcons came back to take a 15-14 lead over MHCS, but by the end of the half the score was 18-17 with the Eagles in front.
In the third quarter MCHS pulled ahead to a 28-20 lead. In the fourth though the Falcons came back to take a 32-30 lead over MCHS, but a three by Jaliya Moore gave the Eagles the lead back at 33-32. E. Laurens went back on top, but another three by Moore gave MCHS the lead back.
MCHS kept fighting and held on to get the win, 49-48, over the Falcons.
Boys vs. E. Laurens
In the boys game the Falcons pulled away to take the win over MCHS. The Falcons jumped out to a 6-0 lead. The Eagles came back to tie the game near the end of the first, but in the second quarter the Falcons pulled ahead to a 27-17 lead.
By the fourth quarter E. Laurens was in front 59-36. The Falcons kept up the pressure and took the win 73-55 over MCHS.
Girls vs. Telfair
On Saturday night at home the Eagles faced off with the Trojans of Telfair County. In the first quarter the Lady Eagles jumped out to a 19-8 lead and never looked back. They were on top 32-21 by halftime.
In the third the Eagles pulled ahead to a 4933 lead. In the fourth they poured it on and took the win 65-39.
Boys vs. Telfair
Telfair quickly was on top 6-1 and pushed that lead to 19-8 by the end of the first. In the second quarter with just over seven minute to go Telfair led 27-15. By the five minute mark it was 32-19 with the Trojans out in front. Late in the first half the Eagles went on a run and closed the lead to 3832.
By the end of the third quarter it was 5444, and in the fourth the Trojans put the game away. They went on a big run at the start of the quarter to take a 73-47 lead. MCHS did close the gap as the fourth went on, but Telfair got the win, 78- 60.
This week the Eagles will be busy. They hosted Emanuel County Institute on Tuesday after presstime, and will be back in action on Friday at Portal at 6:00 p.m. and on Saturday will be at home against Treutlen at 6:00 p.m.