Posted on
Ringing In the New Year With Southern Gospel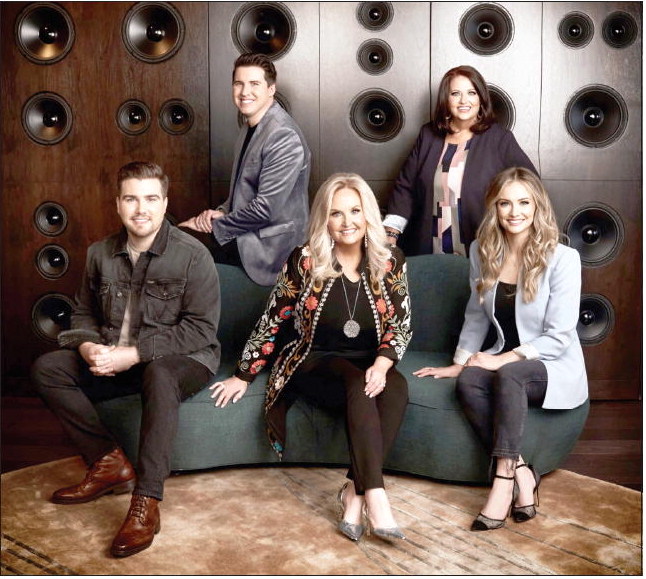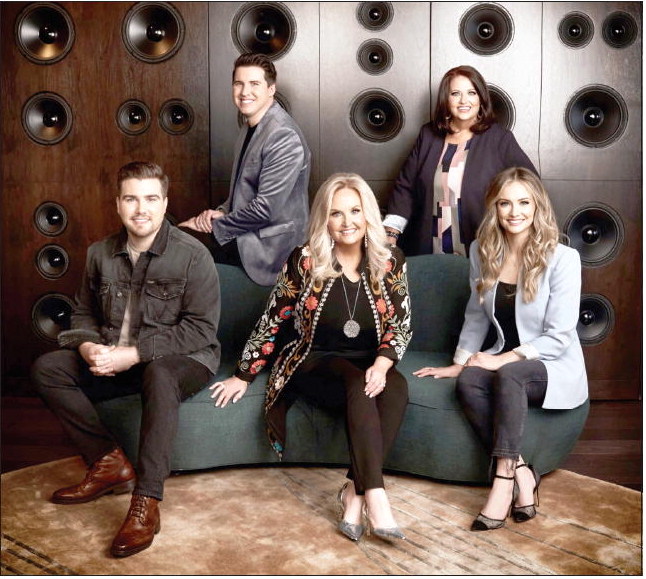 Southern Gospel Concert Promoter Bill Bailey is ringing in the new year with a Gospel Music Spectacular at Southeastern Technical College (STC) in Vidalia on Thursday, January 5. The line-up for this event features several popular groups, such as Triumphant Quartet, The Hoppers, Karen Peck & New River, and the Guardians.
This event marks the 25th anniversary of Bailey's shows coming to Vidalia, as he says he remembers many years of well attended crowds that have filled both the small and large auditoriums of STC. "Vidalia is a great central location for many of our supporters," Bailey explained. "We have people that come from Macon and Savannah, from Statesboro and Waycross, along with all parts in between to this show."
Tickets are not required for this event, but a $15 donation to Happy Gospel Church, which Bailey pastors, and the concert promotion will be requested from each attendee. There will also be a "love offering" during the event, which will allow attendees to contribute more financially to the cause. Doors will open at 6 p.m., and the performances will begin at 7 p.m. All seating for this event is on a general admission basis. For more information, call (941) 756-6942.
Performers
Karen Peck & New River
Five-time Grammy nominated, seven-time Dove Award winning band Karen Peck & New River have taken the nation by storm since January 1991, when Karen Peck Gooch, her husband Rickey Gooch, and her sister Susan Peck Jackson formed the group. The band has had over 20 #1 hits, and has even transitioned into other genres, as lead singer Karen Peck Gooch starred in a feature role in the 2012 film "Joyful Noise," which also starred Dolly Parton and Queen Latifah. The group is known for their progressive sound, which remains distinctive from other groups, but also true to the traditional styling that helped it rise to popularity.
Triumphant Quartet
Triumphant Quartet first became a Gospel group when four friends began performing at the Louise Mandrell Theater in Pigeon Forge, Tennessee, as the headlining talent in 2003. Since then, the group has continued to grow in popularity, as they began to tour nationally in 2008, have had multiple #1 songs on the Gospel charts, and have won many awards, such as Gospel Album of the Year, Fan Favorite Quartet, and Gospel Artist of the Year. Eric Bennett, Clayton Inman, Scotty Inman, and David Sutton have become known across the nation for their smooth harmonies and rich quartet sound, as well as their musical variety and engaging personalities.
The Hoppers
The Hoppers have been entertaining global audiences for over 60 years, as they sang in numerous locations, such as presidential religious inaugural ceremonies and Carnegie Hall. Since being formed in 1957, the group, currently composed of three generations of the Hopper Family, have performed throughout the United States, as well as in Israel, Europe, and Africa. The family has received more accolades than any other mixed family group in the history of gospel music, and is known for their unique blend of harmonies and song choices.
The Guardians
Known for its unique sound, tight harmony, and passion for sharing the gospel through their music, The Guardians Quartet bring a sincere commitment to glorifying Jesus Christ with every performance. The Group, composed of Dean Hickman, John Darin Rowsey, Pat Barker, and Scott Mullins, has seen great success within their craft, earning three Dove Award nominations, multiple #1 songs, and several fan awards.
About Bill Bailey
Pastor Bill Bailey is the senior pastor of Happy Gospel Church in Bradenton, Florida, but shares his love of God and Southern Gospel Music through his concert promotions. For over 37 years, Bailey's events have traveled across the United States and included several major southern gospel artists in the industry. He has received awards, such as "Concert Promoter of the Year," and even served as the President of the Southern Gospel Promoters' Association. Bailey enjoys serving as a pastor to many artists within the industry, and enjoys his work of spreading the gospel through his love of music.